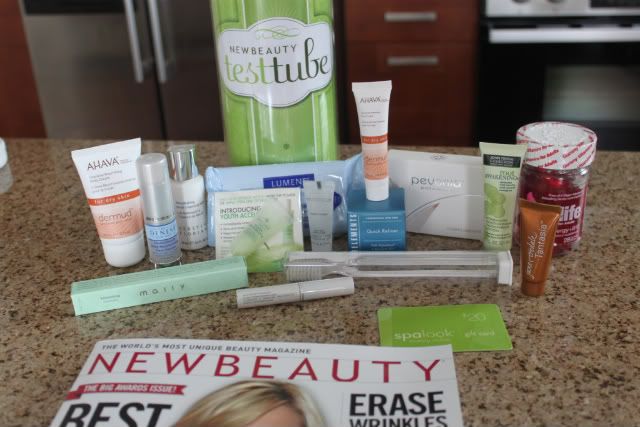 There were a few products in this
test tube
that I got back in February that I am so sad I am out of! Here are the ones that I highly recommend!
Pevonia Bontanica: Age-Defying Marine Collagen Cream
I am truly sad to be out of this sample! My face is too! I have noticed a difference since I stopped using it! My skin looks dryer not and less shiny. Guess I'm buying this one if the items in the next test tube do not include a great moisturizer!!
Smashbox: Photo Finish Foundation Primer
I do not put makeup on without it! Period! It is amazing and smooths out all lines so no makeup settles into said lines! This is a product I will use forever! LOVE it!
Ahava: Dermud Body Cream
Seriously softest lotion ever. My skin stays moisturized for an extremely long time after applying! Great for winter, elbows, and feet!!!
Can't wait for my next test tube to come. It's already been shipped out. Post coming soon!! ;)