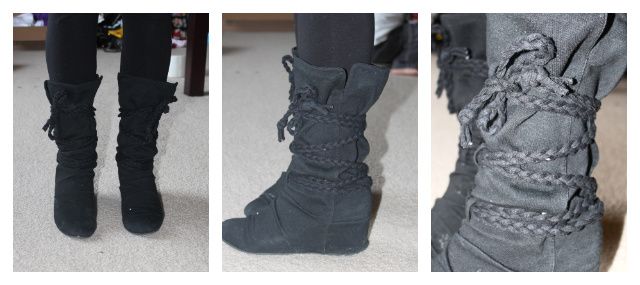 This weeks "I want what she has!" goes to Ali Orebaugh. These boots are outstanding! Sadly Ali does not remember where she got these or how much they were! BOOOOOO! lol
I'll let that slide only because she showed up to my house the next time wearing these bad boys:

Okay Ali, I'm loving your footwear! These will go with anything and everything this spring/summer/ and maybe even fall!
Shoes: $25 Forever 21
Well played Ali. I have shoe envy for sure!