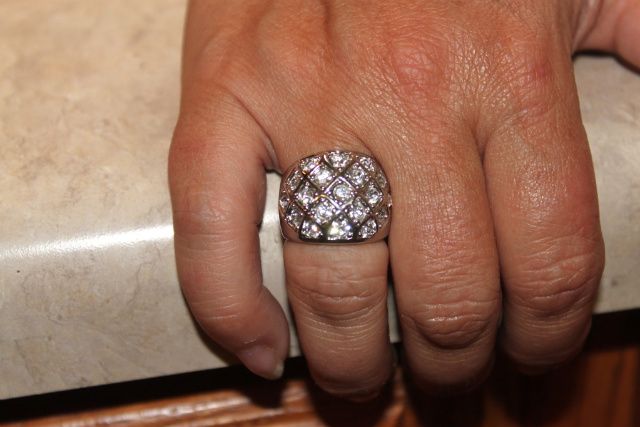 This weeks "I want what she has!" goes to Karen Javens. This ring is beautiful and look amazing on such tan skin!
Ring: $18 (was $36 but got it on sale) Carnival Cruise Gift Shop
So obviously I will not be able to run out and buy this, but since she is my mom, I might be able to borrow it! ;) Between the tan and the ring I want to go on a vacation even more! Thanks a lot!!! lol Great find mom!