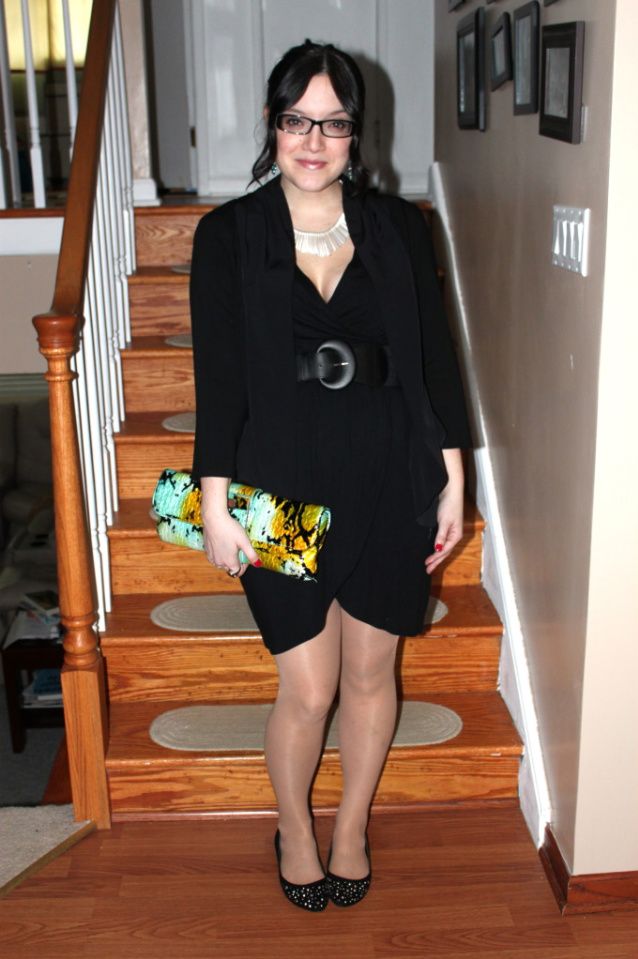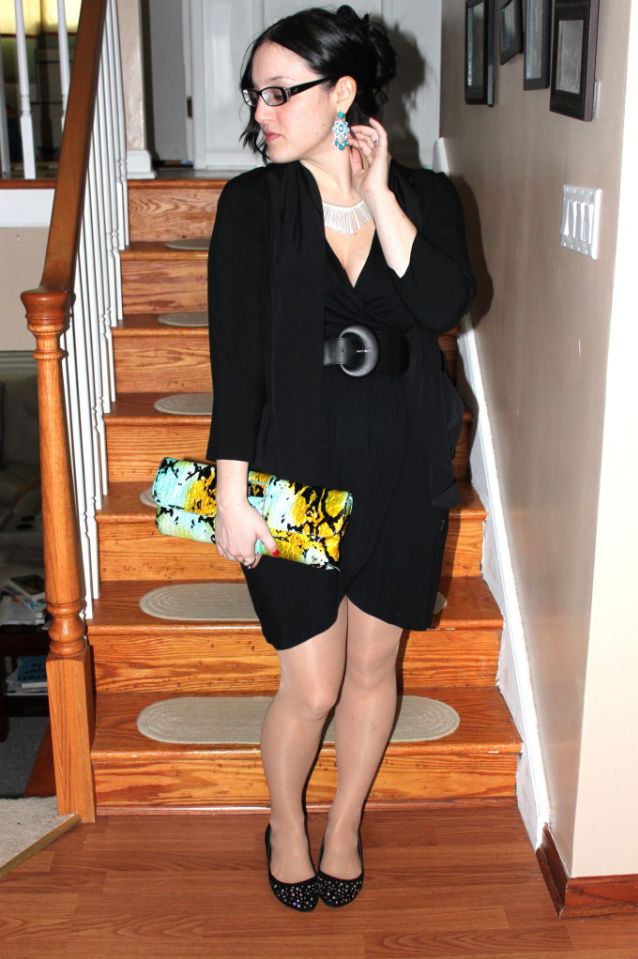 Dress: Express
Blazer: Urban Outfitters
Clutch: Express (years ago)
Shoes: BCBG
Necklace and earrings:
Baublebar
Ring: Judith Jack
Chain Ring: Tiffany & CO
Belt: Urban Outfitters
My character, Tanya Tease, was the personal assistant to the millionaire who was murdered. We were all asked to show up between 6:00pm and 6:30pm for the reading of his will.
This party was amazing! The food, the signature cotton candy flavored martinis, the outfits everyone wore, and most importantly, the amount of fun everyone had! Such a great night out! Here are some pictures from the night:
I had never been to a party like this before! We had fake money to bribe and blackmail people with and objectives that needed to be met throughout the night. There was also another murder while we were there. By the end there were prizes for best dressed, most money, and most dramatic! Like I said so fun! Happy Birthday Kristin, your party was amazing!!