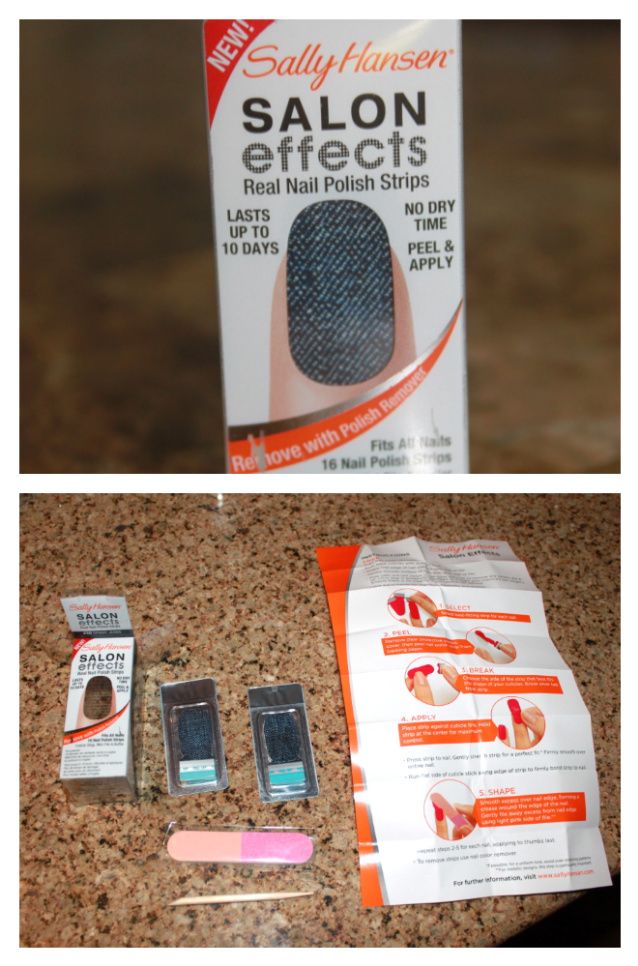 So I finally tried salon effects! A fellow fashion mommy friend of mine, Erin Kostner, suggested that I try these over a month ago and I've been putting it off. Honestly it seemed out of my level of capability! ;) Plus it's $9.99 and I think that's a lot for 1 round of nail polish.
Forward one month later when my mother-in-law came over to help with the kiddos and brought me these cute jean looking ones! SCORE! (and super thoughtful!)
Here's what I came out with:
LOVE these! I'm not sure how long they last, but they look super cute! They were not as hard as I thought they would be to apply. I think from start to finish it took me 10 mins. And since there is no drying it was right back into mommy duties! ;) All and all, I think it's worth the 10 bucks! Plus I still have a few left over and if I get the jean ones again or want to play around with color mixing I have some already on hand!
Run out and get these ladies, so fun!
Update: They lasted 5 days. I had chips on my pointer finger and thumbs, so I used my extra to re-do those 4 nails and I got another few days out of them. Definitely worth it!