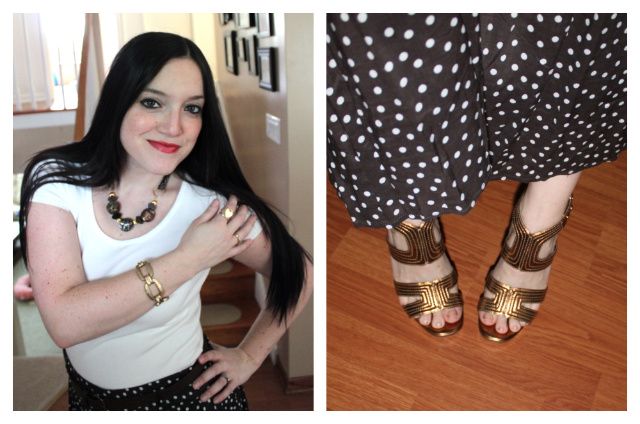 Top: hand me down
Cardigan: NY & Co
Skirt and Belt:
Urbanog
Shoes: Colin Stuart
Bracelet: Banana Republic
Heart Ring: Jewelmint
Ring:
Baublebar
Bag:
Coach
Necklace: Vita V Jewelry (email vrosynek@yahoo.com to purchase, $27)
I loved wearing this skirt! It was a very windy day and I had a few Marilyn moments, but mostly it just breezed around. LOVE!
I am so into gold right now (can you tell?! lol) and I find myself wearing the same 2 rings all the time. If it's not broke, don't fix it right?! ;)
Here is a picture of me with my older sister (she looks about 20 right?! Can you believe she is a mother of 3?) and the one below is all 5 of us! My 2 sisters and my 2 brothers!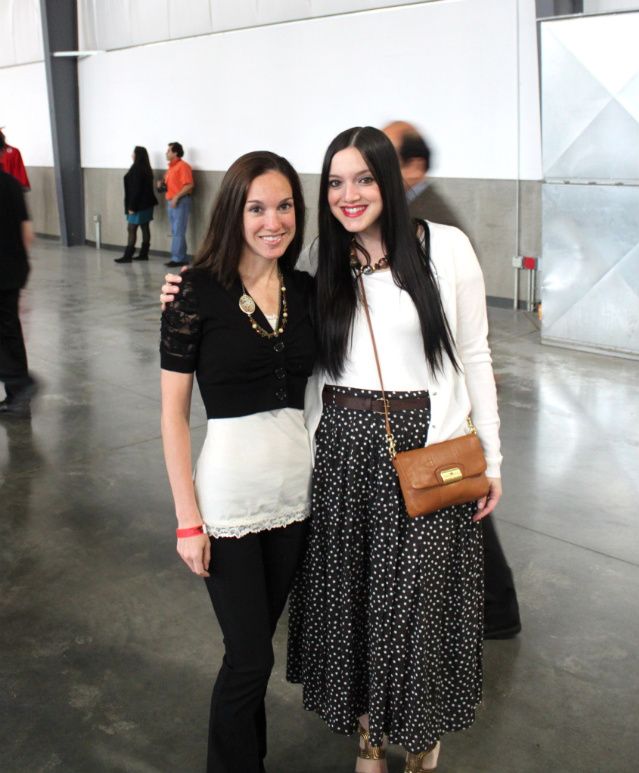 Hope everyone has a wonderful weekend! xo