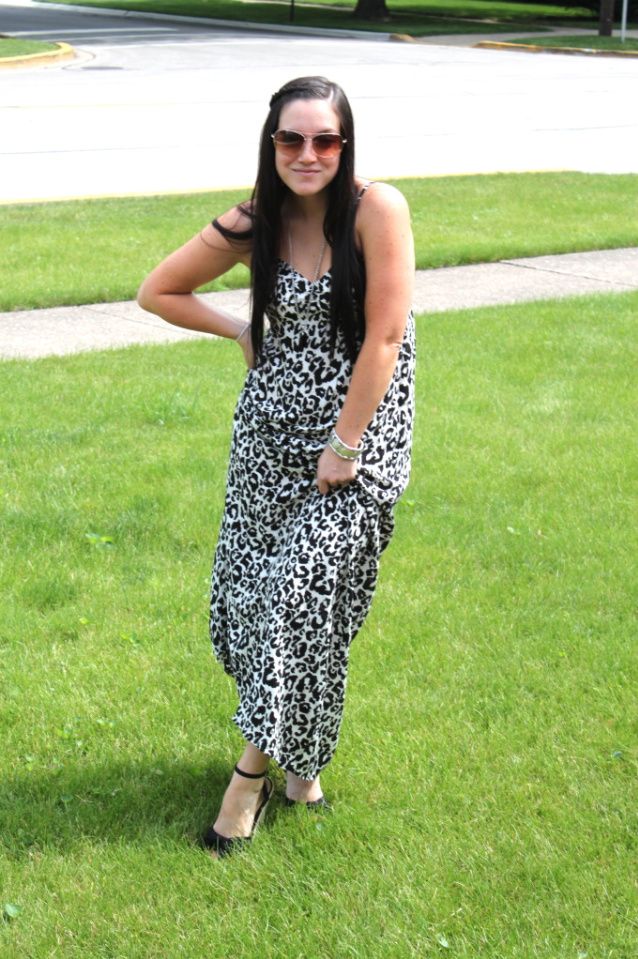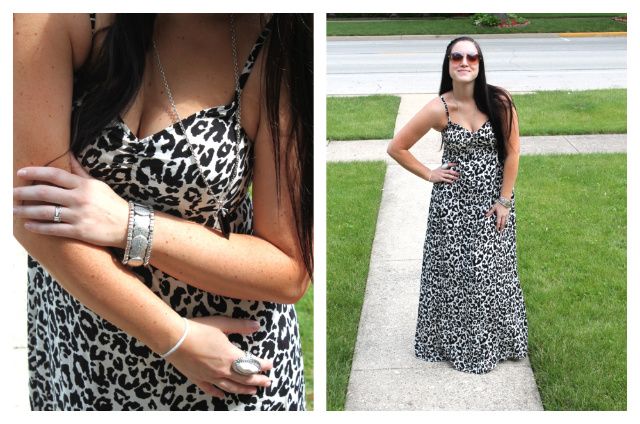 Dress: H&M
Shoes: Forever 21
Bracelet and Necklace:
Jewelmint
Ring:
Charming Charlie
I've never been a big animal print lover, but I had to own this maxi! Not sure why, but I was just drawn to it. What could I do, instincts said I need to own it! ;)
This look was perfect for a day of family and bbq. It was also great because it was a super warm and humid and the dress is very light weight. I'm pretty sure it was under $20 too so double score! ;) What do you think? Too much animal, or just enough?