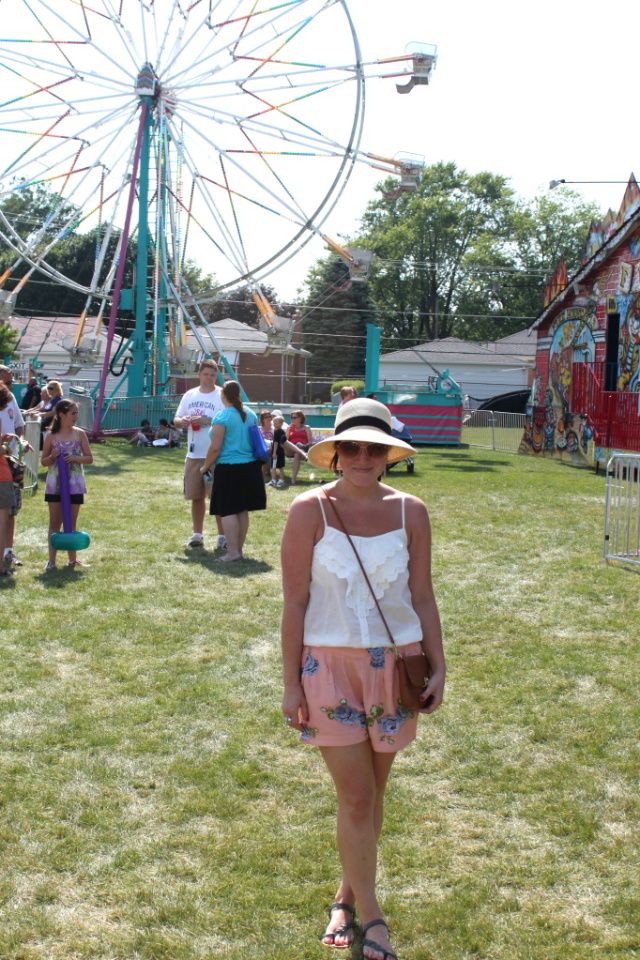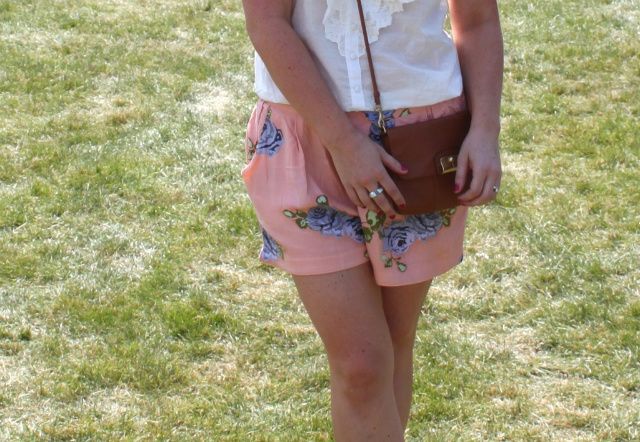 Top: Forever 21
Shorts: Forever21
Sandals: Target
Ring:
Jewelmint
Earrings: Self made (part of the Marie Marie line)
Purse: Coach
Hat: Las Vegas shop in the Venetian
Sunnys: Target
This is my first post surgery outfit post! Yay, I'm back! ;)
I'm not wearing any makeup, and I have to wear hats to keep the sun off my scar, but the family wanted to go to our local carnival so I rallied and threw this look together. My son went on a few rides, won a few games, and we ate great food. After 2 hours of that I went home and napped, followed by a 11 hour night of sleep! I'm getting better, but I'm just not ready for out all days yet! ;)
Okay, lets talk about my outfit. I LOVE these shorts! I feel like such a hypocrite!!
Kristin Hassasn
asked me how I felt about printed pants (about 4 months ago) and I told her "not for me!". I thought if you're not a size 0 print would just make your butt look bigger then it is. Now, these are shorts, but I find myself liking some of the looser fitting printed pant styles I'm seeing as well. (sorry Kristin, I had no idea I'd like it! That's why you're a designer and I'm a shopper!)
Okay, back to the shorts. I love the retro feel to them and I decided to pair it with a loose fitting tank with lace detail, simple sandals, cross body bag, and a turquoise ring.