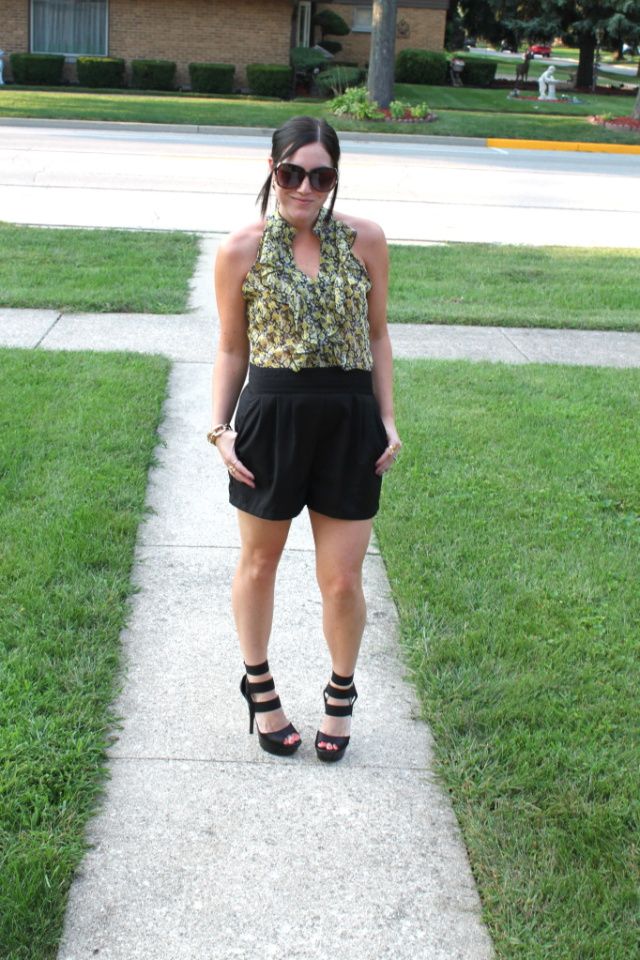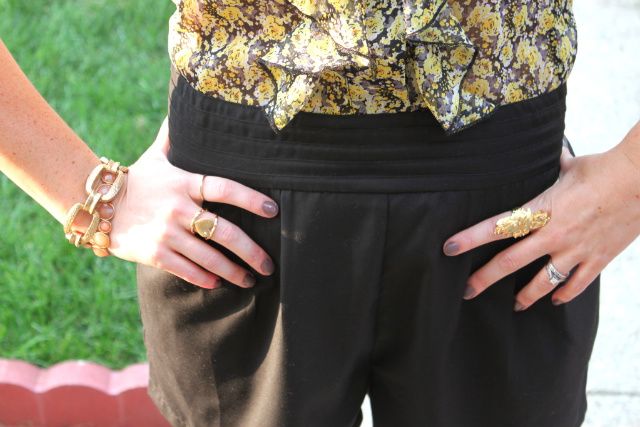 Romper: Agaci (swap C/O Kaitlyn)
Shoes: Jessica Simpson
Earrings:
Jewelmint
Pink Bracelet: Express
Gold links bracelet: Banana Republic
Heart Ring:
Jewelmint
Large Gold Ring: Banana Republic
Gold band: Kohls
Okay, so I love rompers until you need to go to the bathroom! lol Seriously though, this one is hot, but every time I had "go", I had to undo the top buttons on my neck, unzip the side, and slide it down. NOT FUN! ;) See, we have a love hate relationship!
What do you guys think of rompers? Amazing or just not realistically functional? For me, it's a little bit of both! ;) Having said that, this one made me feel great about myself and that's what clothes are supposed to do right?! So it did do it's job..... ;)