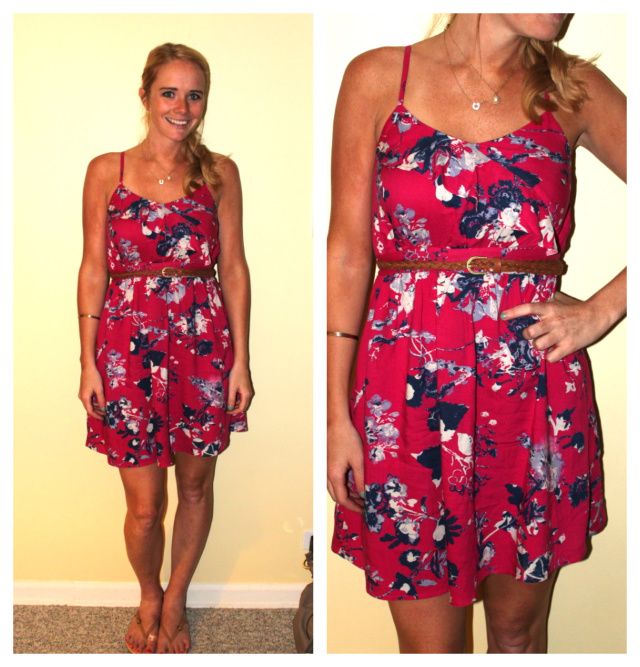 This weeks "I want what she has!" goes to Kaitlyn Fergus (yes again! She's got great style, what can I say?!?)
I am loving this dress, and how she styled it! (and not just because she's wearing the pearl necklace I made her, that she wore in my wedding!) :) Loving the layers necklaces, loving the bangles up her arm, loving her belt choice, and her sandals are amazing too!
Dress: $20.99 Target
Great find Katie. I love this color on you and I want to borrow this one as well! ;) Closet swap soon?! PLEASE!
Ready for some exciting news?! Kaitlyn will now have some of her items in my "
shop my closet
" section! Her items will be up later tonight or tomorrow at the latest! Get excited ladies, she's got good stuff!!