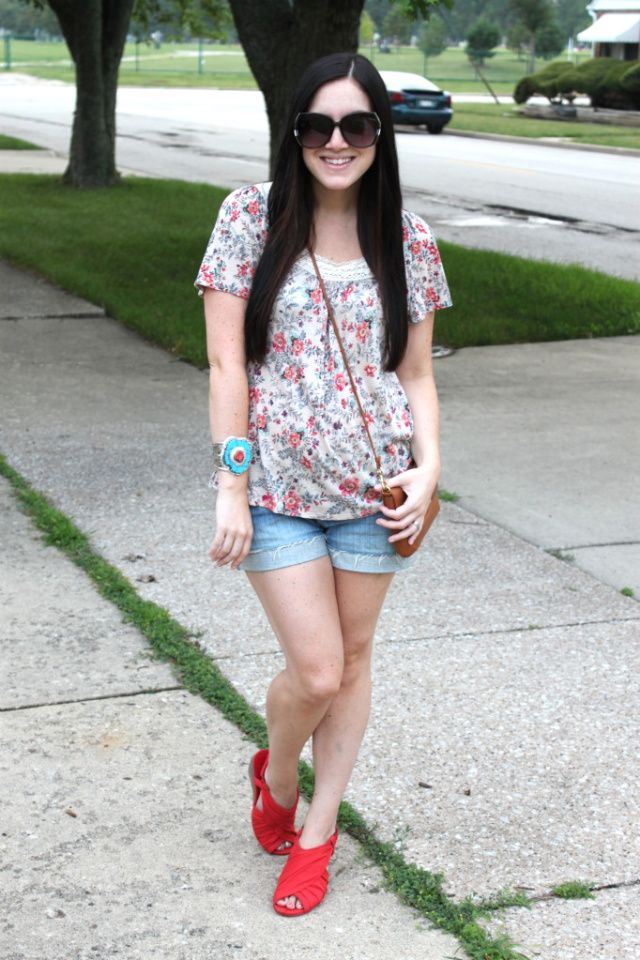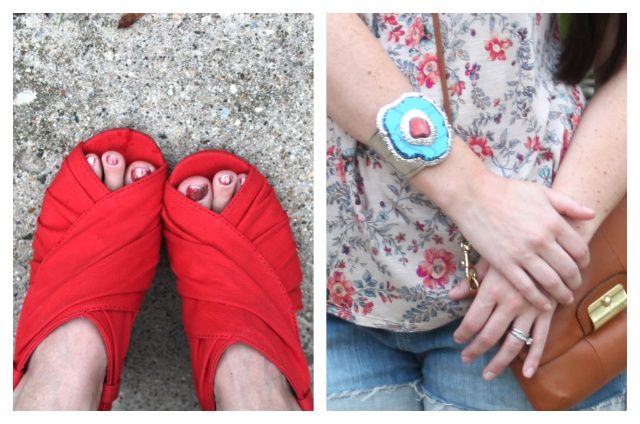 Top: Forever 21
Shorts: Victoria's Secret
Shoes:
Blowfish shoes
Cuff:
Kristin Hassan
Bag: Coach
Sunnys: Target
I have 2 favorite things about this outfit. 1, my shoes! I WON these bad boys over at Bonnie's blog
Flashes of Style
. I love that they are canvas, they have velcro at the ankle, and of course, the color!
2, my cuff! This cuff is not only beautiful, but it is darn right amazing! It is also real stones aka it has some weight to it. I kid you not that it can double as a weapon. It is bold enough with the shoes to be my only accessory. LOVE THAT!
In other news I'm having a blog sale today from 9:00am to 8:00pm (central standard time). For every $20 you spend, you get $10 of free items! The amount of free depends on the amount you spend (and there is no limit!! Spend $100 and get $50 free if you want!!)! Here's how it works: After you make your purchase from ANY of my "shop my" sections, I'll shoot you an email asking what extras you want me to toss in your bag! No extra shipping charges, no extra work for you! But shop fast, your free items may be some one's shop item. First come first serve is how this will work!!!