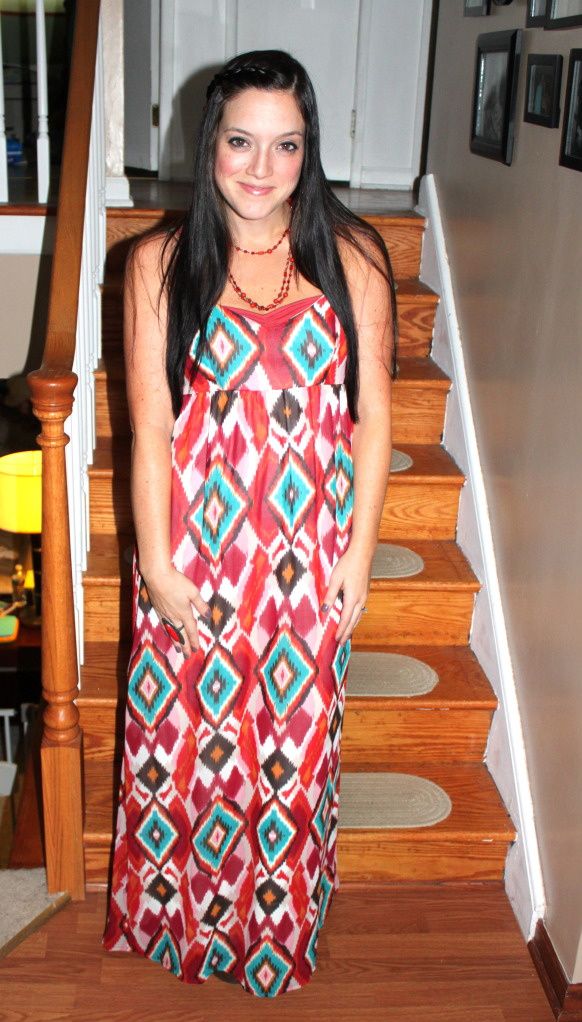 Maxi Dress: Forever 21
Body suit: H&M
Ring:
Pree Brulee
Necklace: Discovery
Earrings:
Whimsy Lane
Wedges: Forever 21
This dress comes with a story. My sister-in-law bought it for herself and then decided she didn't want it. I (being the helpful person that I am) took it off her hands. ;)
I wanted to belt it, but the hubby said it didn't look right belted. That's the last time I listen to him because now all I see when I look at these pics is the lack of belting!! lol
I guess this just means you'll be seeing it again and next time I will style it how I want. I also can't wait to wear it with a knit over it in the fall. Lots of outfit opportunities!
Now about the jewelry. All 3 items I am wearing are priced under $7!! LOVE affordable pieces that look great!