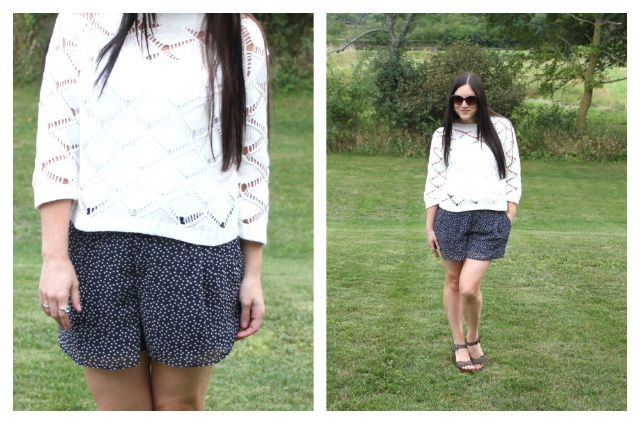 Knit:
Victoria's Secret
Tank: Victoria's Secret
Shorts: Lauren Conrad for
Kohls
Shoes: Forever 21
Earrings: Gift
Chain Ring:
Tiffany & CO
Stone ring: Lia Sophia
Sunnys:
MNG by Mango
I just love this time of year! It's not quite fall yet, but the cooler night weather lets us know it's on the way! I know most people love summer, but my favorite season is fall! I love the smells, the colors, the cooler temps, I love it all! (anyone else gotta have those pumpkin spice lattes?) Plus you get to wear knits with shorts, so what's not to love?! ;)
I'm trying to get more use out of my summer wardrobe by transitioning some pieces (like these shorts) into my fall wardrobe. What do you guys think? Do you were some pieces all year round or do you rotate your closet? I generally rotate my closet, but this year I'm keeping more pieces for all seasons. We'll see how it goes....