This large 1oz sample was in my last new beauty test tube. I was so excited because the Moroccan oil I use (and buy) is only .8oz and costs $32! My initial thought was SCORE! I actually ran out of my Moroccan oil shampoo and conditioner around the same time and decided to just order the Macadamia oil brand shampoo and conditioner too as their price points were far less then the Moroccan oil.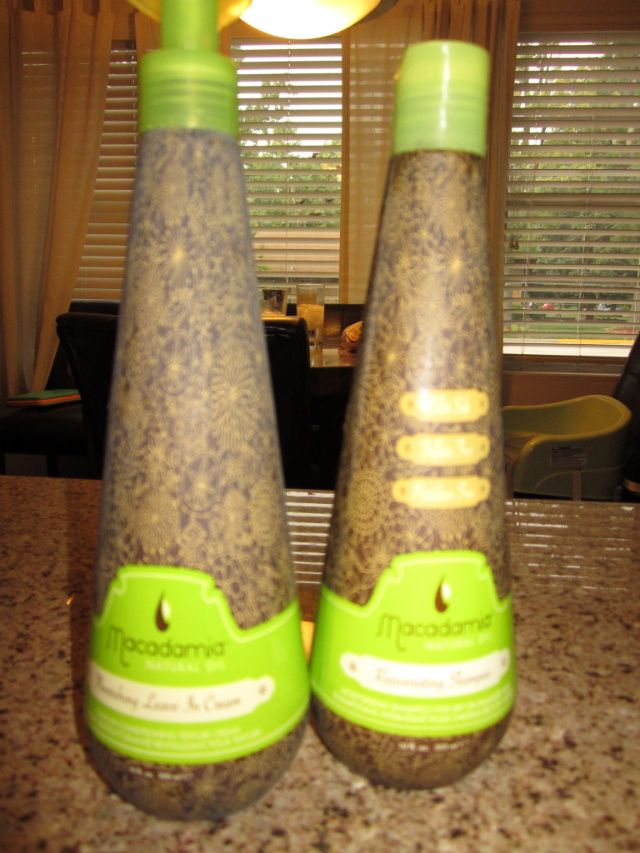 EPIC FAIL!!! This stuff is horrible! At first I thought I used too much or maybe you shouldn't use all the products at the same time, but after trying 3 different washes with smaller amounts I still got the same result, GREASY HAIR! Not cool. I have thrown out the shampoo and conditioner and will try the oil one last time with different shampoo and hope that helps. I am back to buying Moroccan oil brand and it will take some work now to get me to defer again.
Has anyone else tried Macadamia oil? Did you have similar results or is it just me?