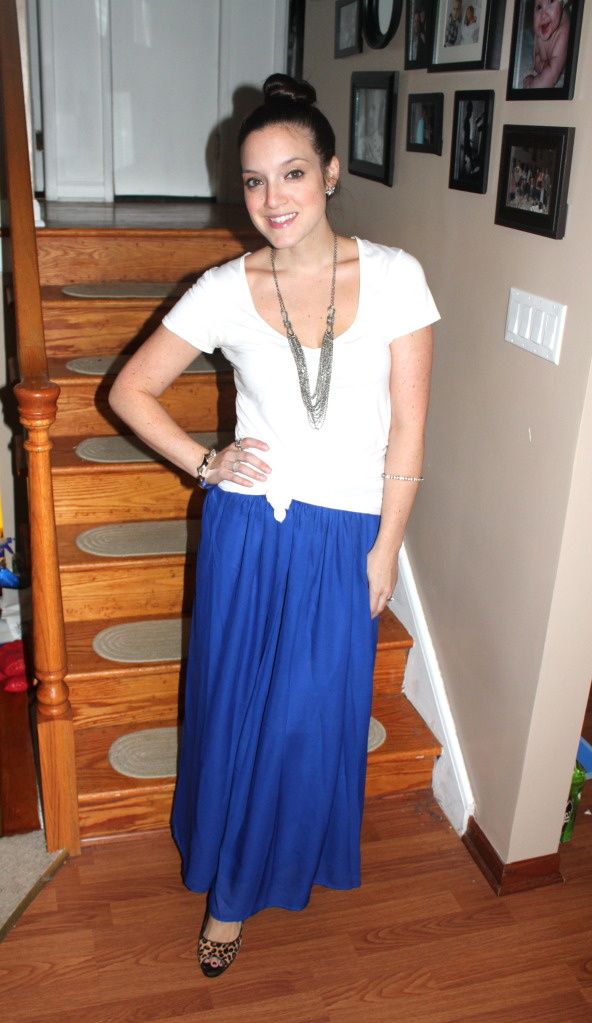 Tee: Victoria's Secret
Skirt:
Romwe
Shoes: Aldo
Silver Bangle: c/o
Kristen Hassan
Rhinestone Bangle: Kristen Hassan (part of sold out bangle set)
Chain Ring: Tiffany & CO
Circle Ring: Lia Sophia
Earrings:
Jewelmint
Necklace: Forever 21
Today me and my son are walking in a children's charity fashion show. Each child has a song to walk to and they talk about what they like and what not as they make there ways down the catwalk waving. I am the parent escort. ;) Is it weird that I'm nervous?! Don't worry, lots of pics will be taken for sure!
I am loving this blue skirt I just got from Romwe! You will for sure be seeing this one in heavy rotation. I also was very excited to bust out my rhinestone bangle! It came in a brass bangle set I got from
Kristin Hassan
, but I never mixed it in with the others. I love how it sits higher up on the arm and stays put.
Okay, lastly lets touch on these shoes. I had these in
"shop my shoes"
for the longest time, I'm so glad you guys didn't buy them!! I still love them! lol A little unexpected pop of a pattern is always the way to go!