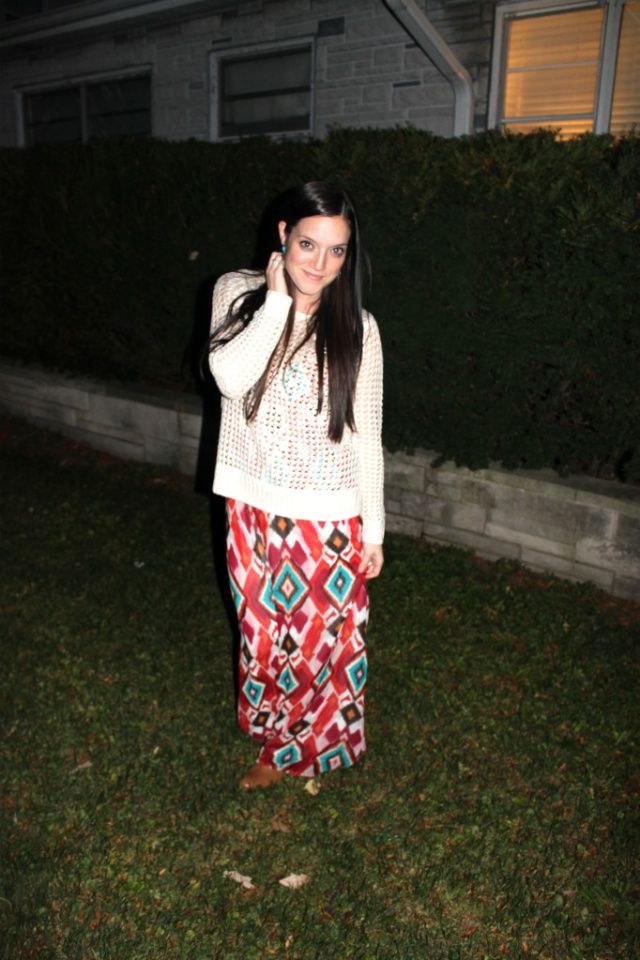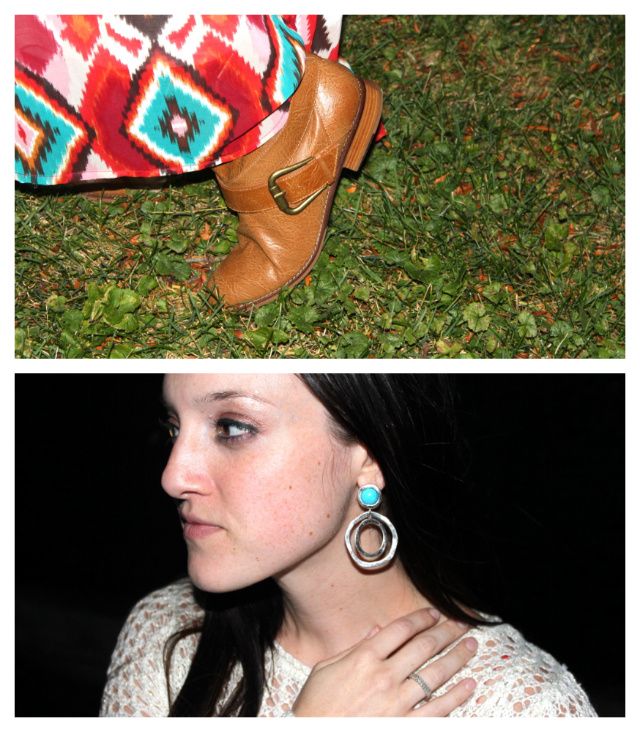 dress & sweater Forever 21, Boots
Victoria's Secret
, Earrings
Pree Brulee
, Chain Ring Tiffany & CO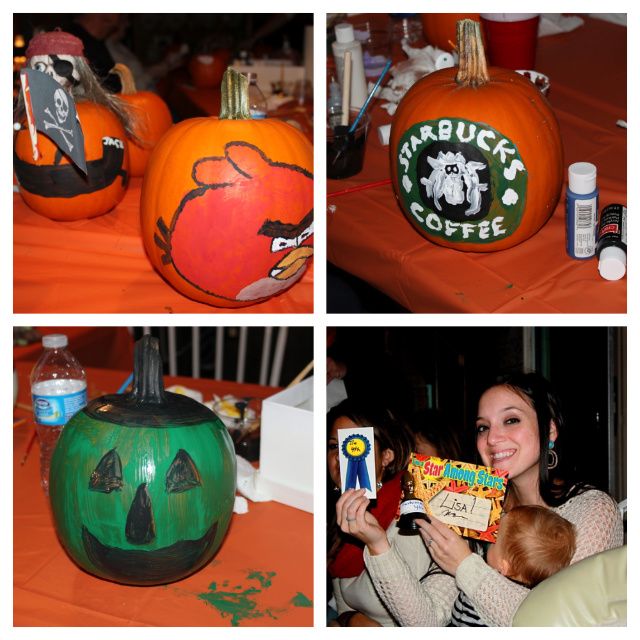 This weekend we went over to my hubby's aunts house for the annual pumpkin painting contest. Now, I've been married for almost 4 years, and this was our first year attending! Believe me, I will be far more prepared next year, I had no idea everyone was going so all out!
My daughter cut 2 new teeth this weekend (you can imagine how much fun we had with this) so unless you held her she was a blubbering mess. Now that I think about it, she cried most of the time I held her too! lol
Anyway, I had under 5 mins to paint my pumpkin so I made the green witch above. All you moms out there can attest to this, we can do ANY task in less then 5 mins! It's a mom thing! ;) I came in 4th place, but the entire thing was rigged so Ry's dad would win. We'll have to do something about this next year. ;)
I paired my maxi dress with a crocheted knit and a crop boot. I think it was the perfect look for this cool fall night!
What are your Halloween traditions? Painting or carving?