This weeks first "I want what she has!" goes to Michelle McSweeney. GUSH GUSH GUSH!!!
This dress is BEYOND amazing! And the back is FAB!
Dress: $40 (on sale) BeBe
I am so mad you got this dress 3 years ago Michelle!! I was going to leave the wedding you wore this to and run to BeBe to get my own! lol
If I ever fit into your clothes, this will be my first choice to borrow!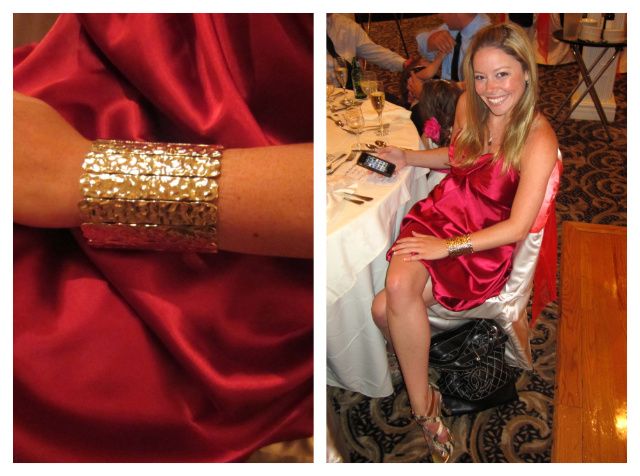 My second "I want what she has!" goes to Blaire Dalton. I am loving her look head to toe, but that cuff and those shoes are amazing!
Cuff: $39.95 Shoedazzle
Shoes: $39.95 Shoedazzle
Okay, now I'm sad I canceled my membership. This is the third time since I've canceled that I've seen something that I really want! Maybe in the new year I'll have to join again. You look amazing Blaire, love your Shoedazzle picks!