Fall trend: Wide leg pants
Fashionsing.com
Style.MTV.com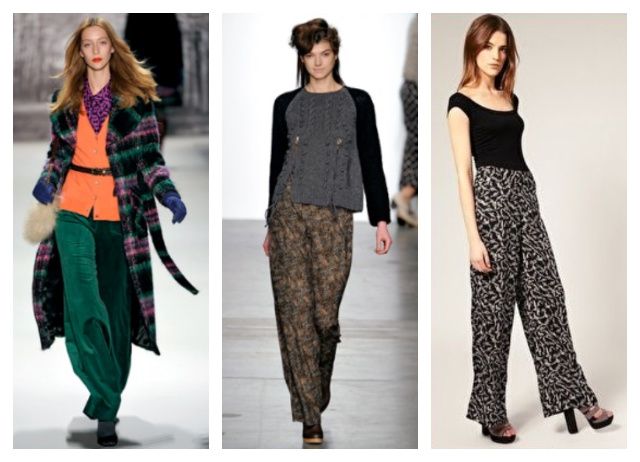 Thegloss.com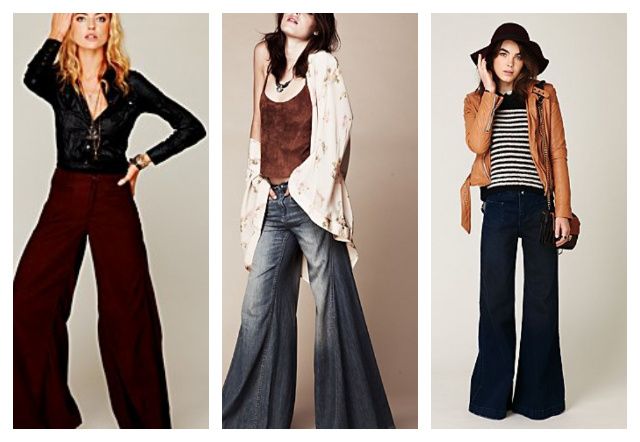 Freepeople.com
Lisa: LOVE!! I love the vintage feel and look, I love the comfort factor, and I love how chic they look with a great blouse! As a mother of 2, I think my favorite part has to be the comfort factor. What's better then feeling like you're in your jams but looking like you're ready to hit the town?!
I own some wide leg jeans, but nothing this wide...YET! I think I'd like them in a solid burnt orange, deep green, or maroon. I guess I'm a jewel tone kind of a wide leg gal! ;)
Ryan: Comfort?!
COMFORT
?! Babe, I thought you were running a fashion blog here, not "Sweatpants Monthly" (that's going to be my new publication by-the-way). But seriously, look at all the pics above - you have to weight 95 lbs. to pull this off and even then I'm not sure it works. It looks impractical unless you're like Blaire Waldorfensloot above and on-your-way to some SoHo gallery opening. I'm sorry ladies and I may be wrong (or as my wife says, "am always") but pick a nice, long dress, or wear some damn pants. Pick a side and don't be all Switzerland on this bitch. Now babe, wear did you put those Adidas track pants that I find so "comfortable?"
Have you entered the
Rebecca Minkoff bag and Wrigley product giveaway
yet? Only 3 days left!!