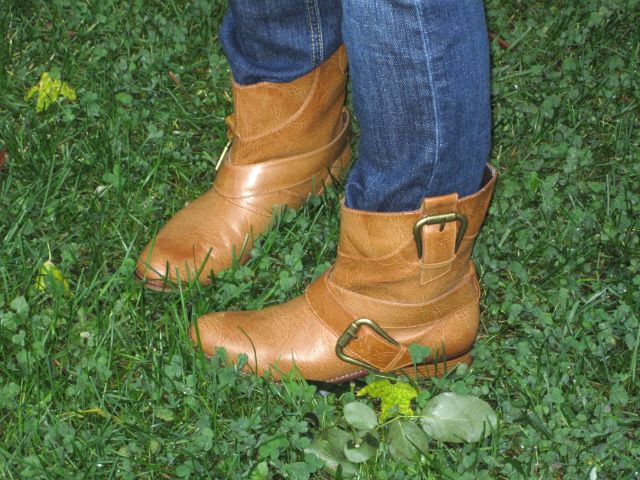 Top: H&M
Jeans: Express
Boots:
Victoria's Secret
Earrings: Kate Spade
Necklace: Self made
Quartz Ring: Free People
Gold band ring: Kohls
This is my favorite time of year! I love when you can wear sweaters with no coats and how cute are my new boots?! I am selling my old crop boots in
"shop my shoes"
because I wanted a pair that had buckles and now a year later I found a pair!!! I guess good things do come to those who wait. ;)
I paired my over sized sweater with a pair of skinny jeans and a few pieces of gold jewelry. This look was perfect for taking the little man to school, running errands, and later that day having dinner with my family for Ry's grandma's 82nd b-day!