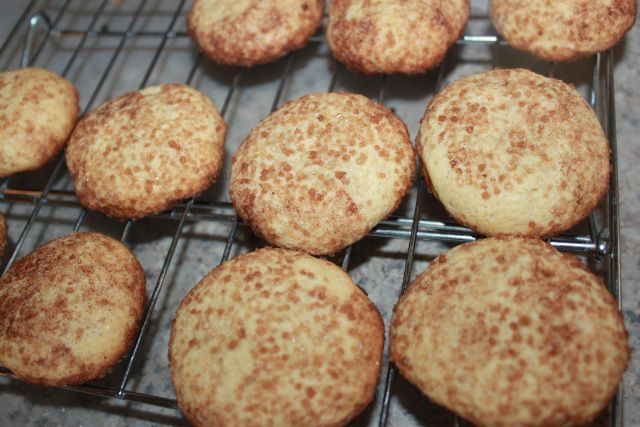 This is my first year making snickerdoodles and this recipe did not disappoint! I found it on
Celiac.com
.
Recipe:
Ingredients:
1 ½ cups granulated cane sugar
1 cup shortening, butter or other non-dairy alternative (e.g Earth Balance® Buttery Sticks/Shortening Sticks)
2 large eggs
2 ¾ cup Jules Gluten Free all purpose flour
1 tsp. baking soda
2 tsp. cream of tartar
¼ tsp. salt
Topping:
2 Tbs. granulated cane sugar
2 tsp. cinnamon
Directions:
Cream shortening and sugar until fluffy. Add eggs and beat until combined.
In a separate bowl, whisk dry ingredients together: Jules Gluten Free All Purpose Flour; baking soda, cream of tartar and salt. Add to wet ingredient bowl and mix until thoroughly incorporated.
Cover tightly and refrigerate until cold, at least 2 hours.
Preheat oven to 400 F (static) or 375 F (convection).
Shape dough into 1-inch balls by rolling in the palms of your hands. Roll each ball in the sugar and cinnamon mixture. Place on a parchment-lined baking sheet and bake for 8-9 minutes, or until lightly browning and puffed. Remove to cool on a wire rack; the cookies will sink slightly in the middle when cooled – this is normal.
Yield: approximately 3 dozen cookies.
These are delish and the kids (and hubby) love them!
** Last 2 cookies tomorrow at 7:00am and 5:00pm