I had originally ordered a dress from Rent the Runway and I was so excited when it arrived on Friday. I was quickly panicked when I realized both of the dresses (they send it in 2 sizes to make sure you get the best fit) did not fit. One was tight in the hips the other too big on top. Darn you childbearing body (shakes fist in the air)!
Thankfully I had picked up the dress below at Express a few weeks ago as a back up dress. I was very happy with what I ended up wearing.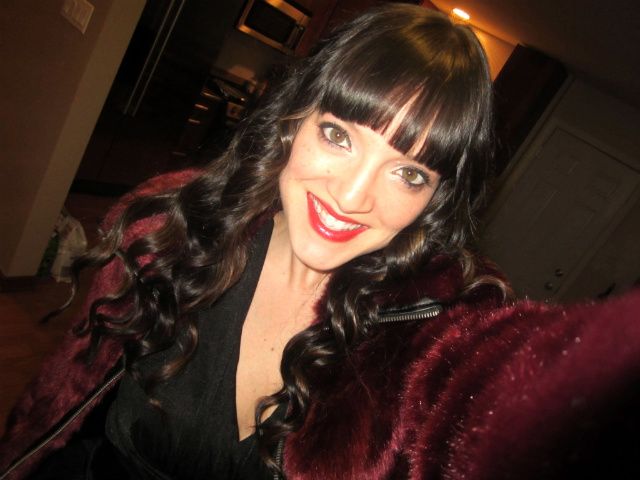 Dress, belt, earrings, and Coat: Express, Shoes: Steve Madden, Red bangle: House of Harlow, Black and gold bangles: Baublebar, Black wrist wrap and silver and gold bangle: Kristin Hassan, Ring: T plus J designs
I went to dinner and drinks with the hubs, my brother and his wife, my other brother and his girlfriend, and my dad. We then headed to my hubby's band's (Lucky Boys Confusion) show. They played a great set and EVERYONE had such a fun time. I had a little too much fun and ended my night with 2 tequila shots?!? I do not remember this. Nor do I remember the ride home (we took a car service). Oh the shame! lol Talk about mom's going wild! ;) I have not drank that much in years or been that hungover. I guess I did go out with intent to get drunk and have fun. And I did just that so really I'm just a woman of my word.
Here are shots of my family at dinner! Hope everyone had as much fun as me! ;) Happy New Year!!