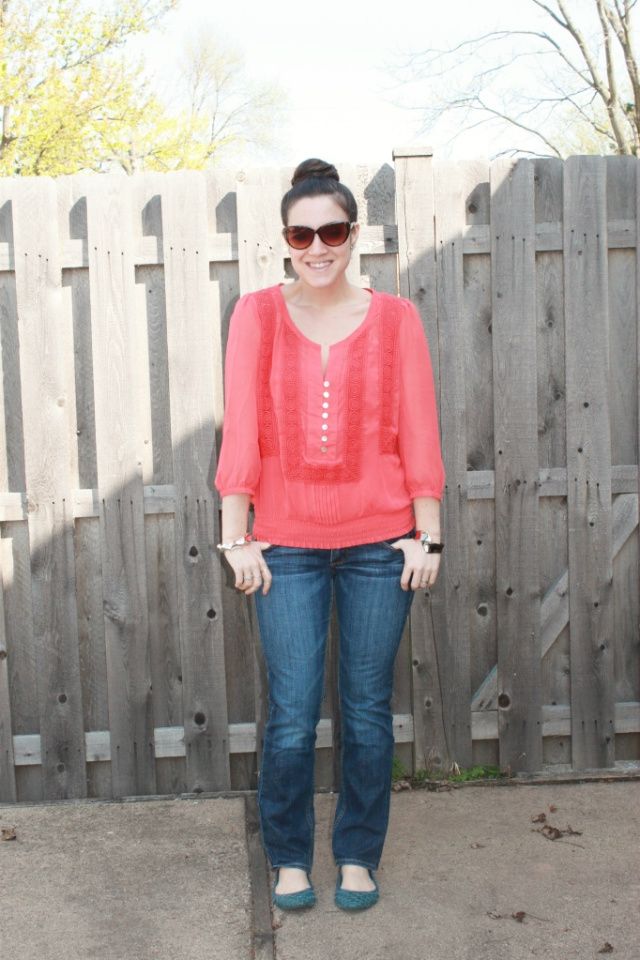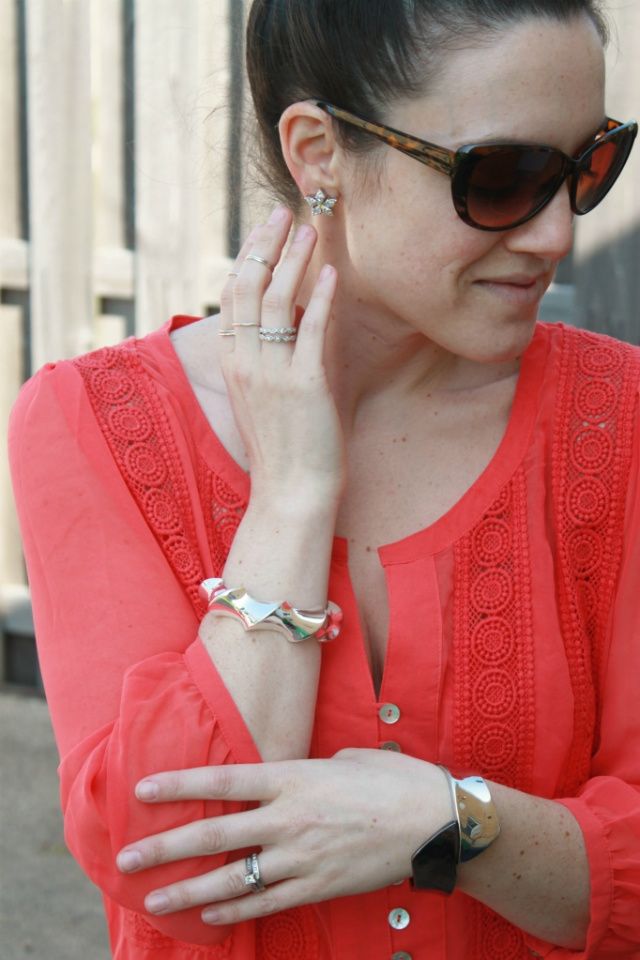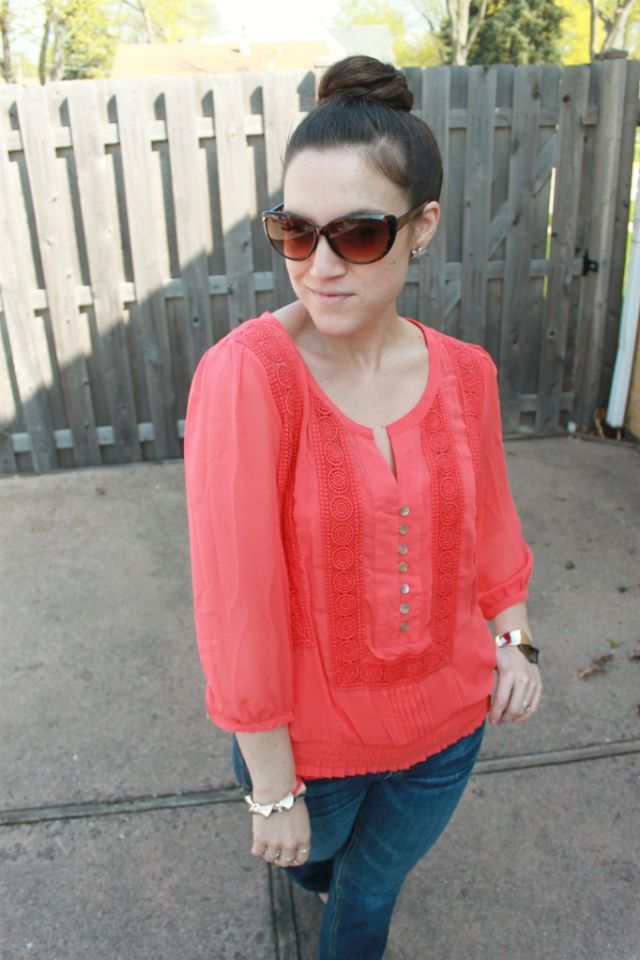 Top: Dainel Rainn via ThirtySomethingFashion Box Service, Jeans: Express (similar), Shoe: Urban Outfitters, Bracelets: C/O Kristin Hassan, Earrings: Jewelmint, Stackable Rings: Shop Jules, Pave stackable rings: Stella & Dot, Sunnies: Loft (similar)
How amazing is this top? I just love Daniel Rainn. I sold one of my favorite tops of his because it no longer fit me. Obviously I was sad that I couldn't find it again to replace it.
When I received this blouse in my box from ThirtySomethingFashion I was BEYOND excited! It's great for everyday wear or a night out on the town.
I wore this outfit for errands, family time, and well, a normal day! What do you think? I am a big fan of denim paired with flats and a blouse. Simple, chic, and super easy to wear from day to night!