I was contacted by a member of the Bare Fruit team and asked to try out a bag of their cinnamon apple chips for review. I figured why not, but had NO IDEA how amazing these were going to be! There are 2 ingredients in each bag. Organic apples and organic cinnamon. That's it!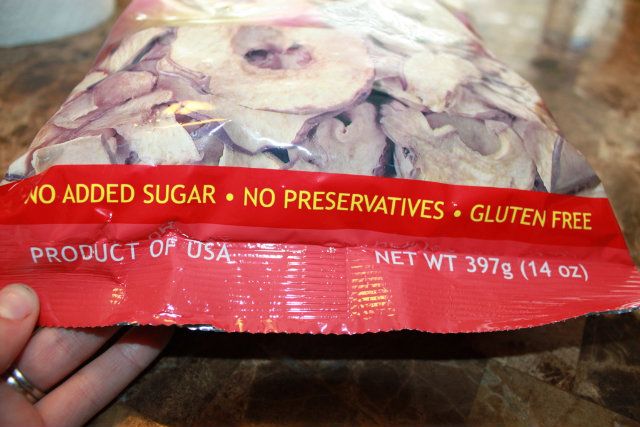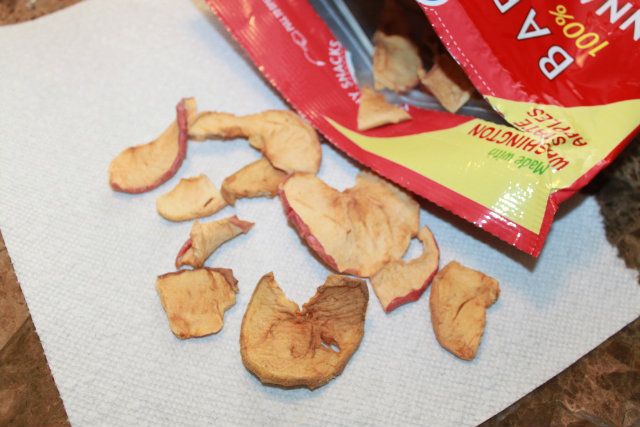 They are gluten free (which is key in my house), have no sugar added (again a must for my little man), and the best part, they taste OUTSTANDING! The only problem is you eat them like chips. Meaning you can't stop eating them once the bag is open! They should come with a warning as each bag contains 30 apples. I had to stop both kids, the hubbs, and myself from scarfing them down in one sitting. After a few minutes you realize how

full you really are.
You can order right from their

Facebook page

and also access coupons

there too! They come in cinnamon apple, granny smith apple, Fuji apple, dried apricots, pears, mangos, and cherries (all organic). I will be buying these on a regular basis. It is an amazing way to "slip" your kids some fruit with them thinking they are eating chips. ;)
They taste so darn good, I dare you not to get hooked and become a regular eater of Bare Fruit. My family now is!
Now onto the AMAZING part, one lucky winner will receive a FREE CASE (12 bags!) of Bare Fruit Cinnamon Apple Chips!
Leave Bare Fruit a comment on FB telling them I sent you and which product you'd most like to try.
(leave 1 comment below for each you do)
Good luck! The winner will be announced July 4th at 7:00am.