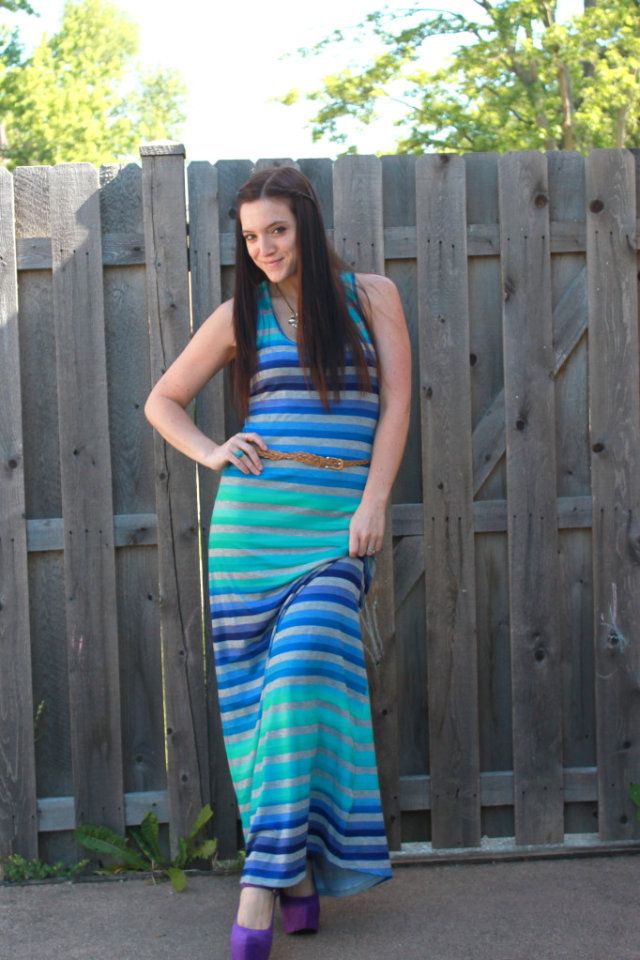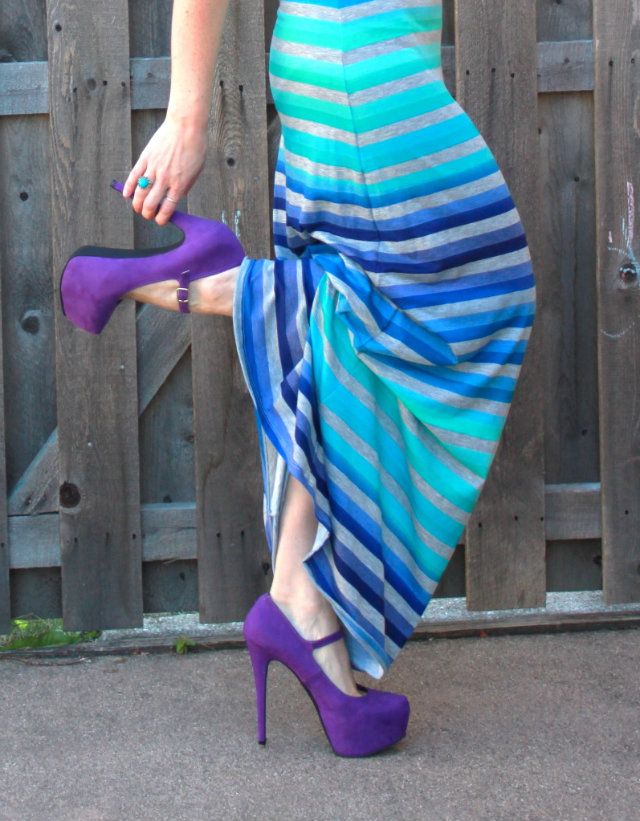 Is it weird if I tell you this was everyday wear? I seriously wore this for a normal day with the kids.
Did I feel over dressed? A bit. Did I mind being overdressed? Not at all!
I seriously think I've found the perfect swap out for days you just want to wear sweats, jersey material maxi dresses!
Also, I am OBSESSED with these shoes! I am such a sucker for a platform heel. ;)