Yes, this song is from the Twilight:Breaking Dawn soundtrack, but I love it anyway. I'm a total dace show junkie and when the song was recently used on So You Think You Can Dance, I couldn't get it out of my head!
Here is the outfit I put together as I danced around my room to Sleeping at Last: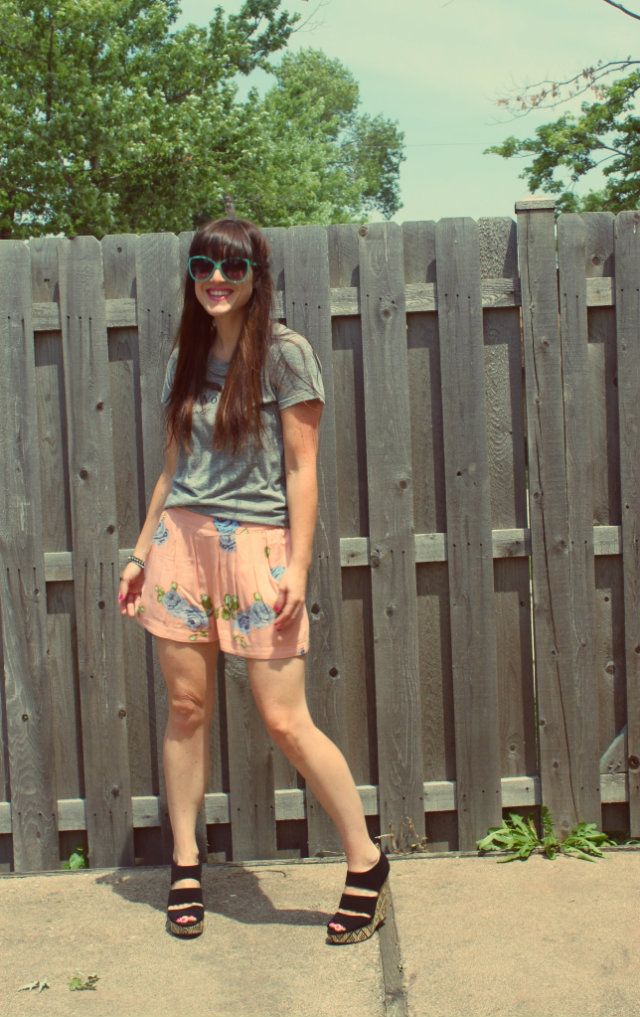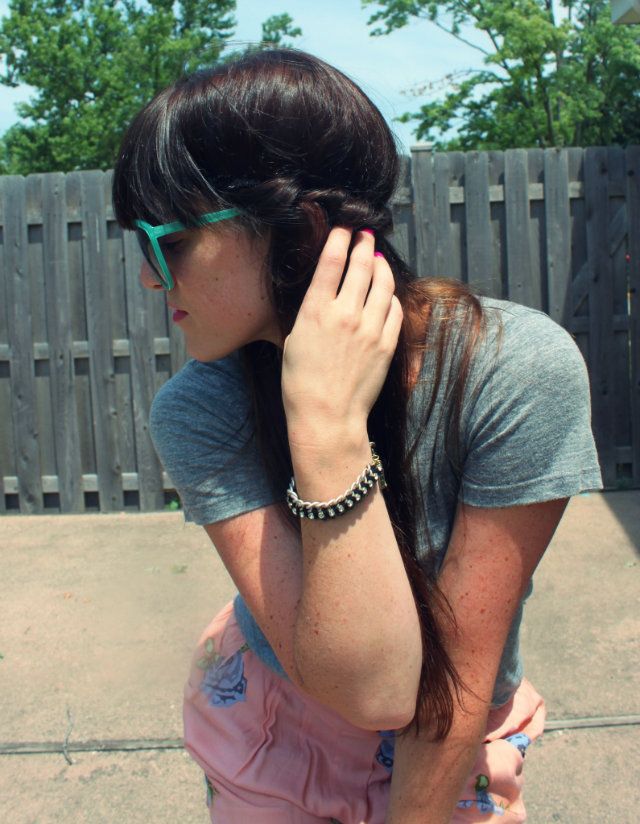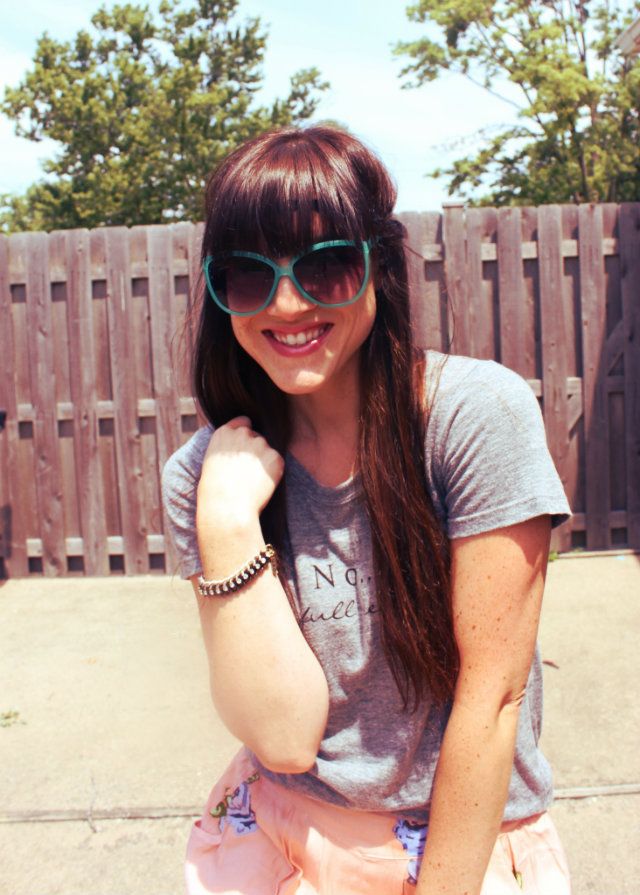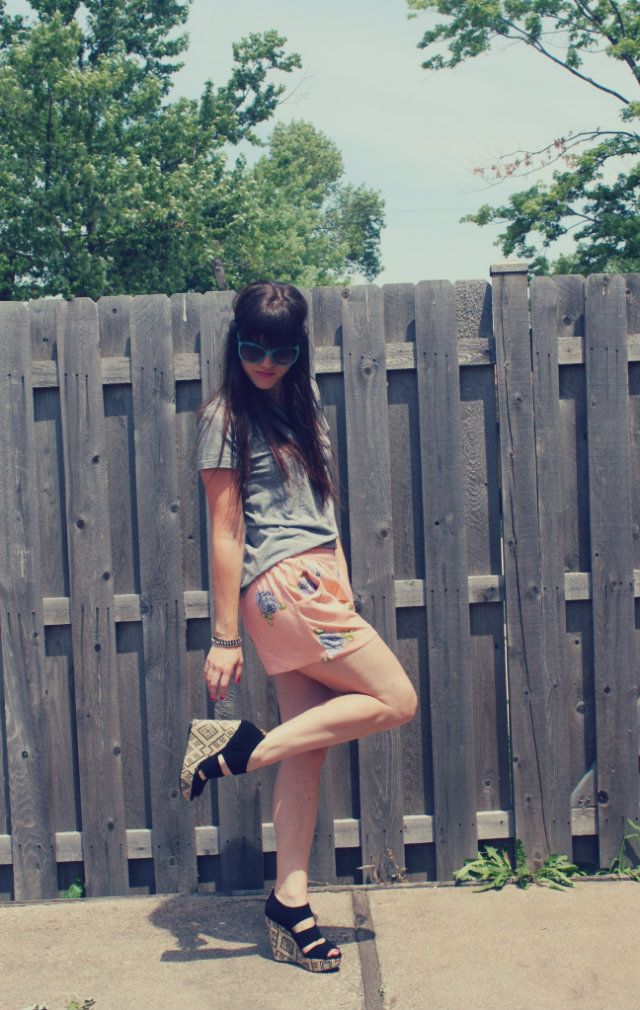 The floral shorts felt romantic and the pattern mixing with the shoes was playful.
I tried something new with my hair that I saw on pinterest where you use a headband and tuck your hair in it all the way around. Kind of love it!