I went out for dinner and drinks with a fellow blogger and friend Lindsay of K+L the blog. Here is what I wore: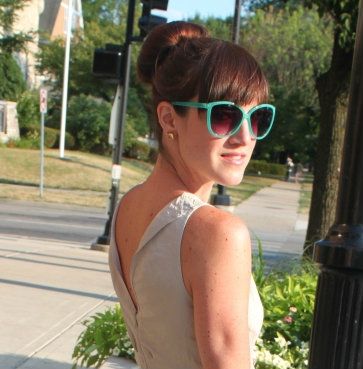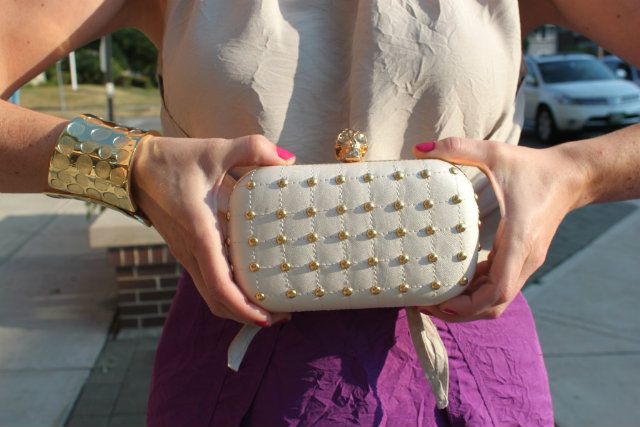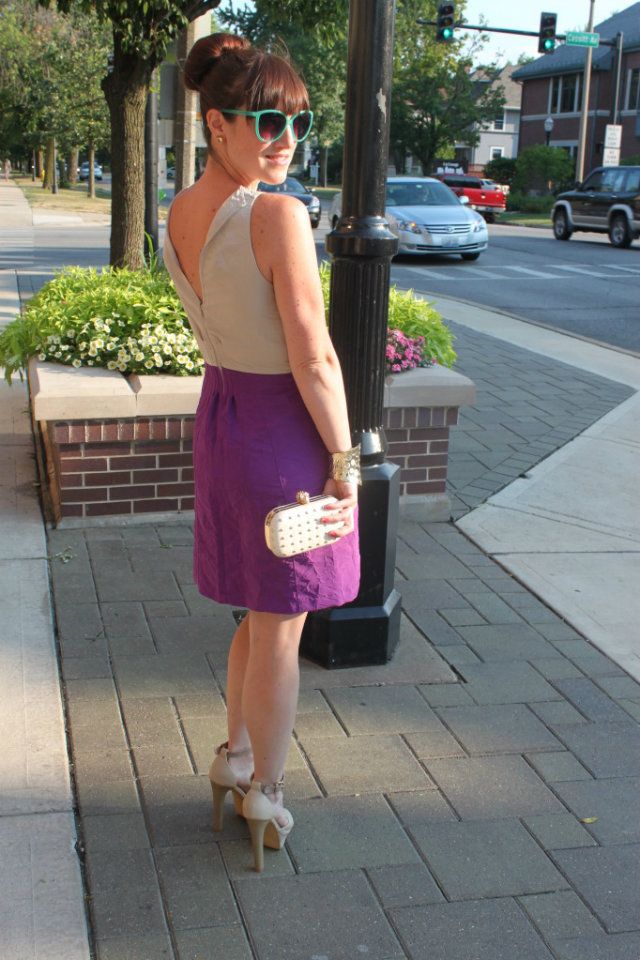 Dress: Swap w/ Kaitlyn (similar) (similar), Clutch and Sunnis: C/O Just Fabulous, Cuff: C/O Kristin Hassan, Earrings: Kate Spade, Shoes: C/O Sole Society
I am beyond in love with my new clutch! I refer to him as diamond eyes (yes he's a boy) and I think you guys are going to get sick of me using just this clutch and nothing else from this point on! lol
Since we were going out for dinner and drinks, I wore a simple dress, nude heels, gold cuff and earrings, an amazing clutch, and teal sunnies. To finish off the look on this 90 plus degree day I went with a top knot. Let's be honest, who wants 2 feet of hair down in that heat?! Not me! ;)
Myself and Lindsay had so much fun. We sipped (does a bottle count as sipped? Hey, it was half price night!) prosecco, ate an amazing gluten free meal, and caught up! It's nice to get away sometimes for a few hours and giggle and have a great night. That's just what I did!