My hubby's band played the Taste of Lombard this year. It was the first time they have played since the recent loss of their guitar player Joe Sell (read Ryan's words about this here). This obviously made it a very emotional show, and a very special one to attend. I was so proud of all for of the guys. They got up there and played an amazing show in Joe's memory! There will be 2 additional shows played by Lucky Boys Confusion in October in Joe's memory, but more on that later. ;)
It was also a very special show because it was the first time our son has ever seen his daddy play on stage with the band. Here is what we wore:
Our little man did pretty good. He was a bit overwhelmed at the amount of people/noise/and jumping that was going on so we had to leave after the first few songs, but I think he did great for a 4 year old!
After we got in the car, he took his noise reduction headphones off and said, "rock n roll is fun. Daddy did it, I am proud!". Then I asked him if he wanted to be in a band when he grew up and he told me "it's too loud for me, you play mama!" lol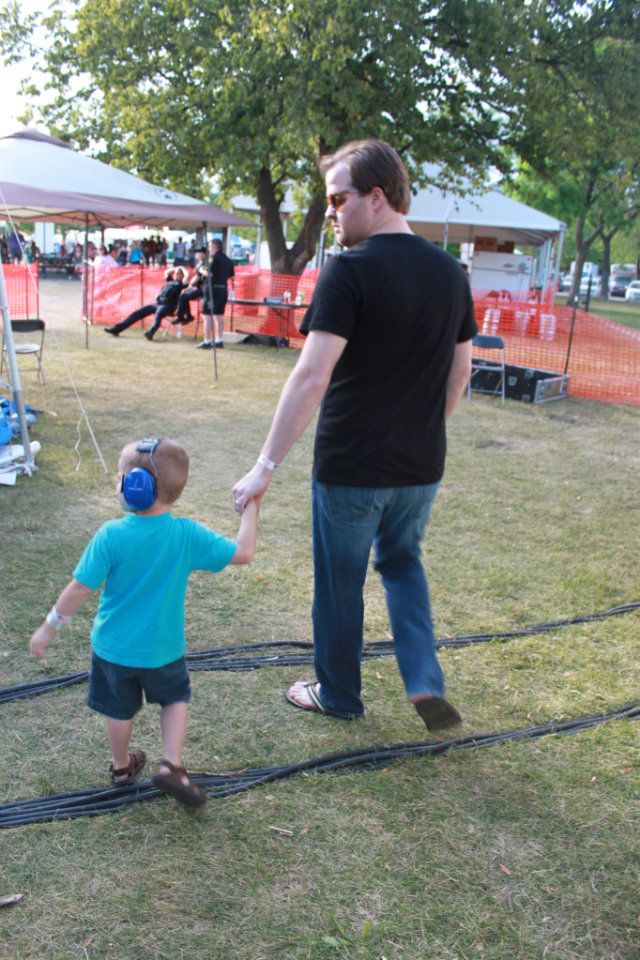 Sorry if I saw you at the show and didn't hang. I was in full mommy mode and couldn't look away from my dude for a second. I hope everyone had a wonderful time, I know it wasn't an easy show for anyone. xo