I was given these dangle earrings as a free gift by Baublebar, but they were 2 different lengths. Being the perfectionist that I am, I wanted to change out the bottom stone so they were even. Good thing I used to make jewelry for a living, I had all the tools on hand as well as 2 matching stones. Sadly I did not have 2 black stones, but these opal colored ones did the trick. Here are the before shots: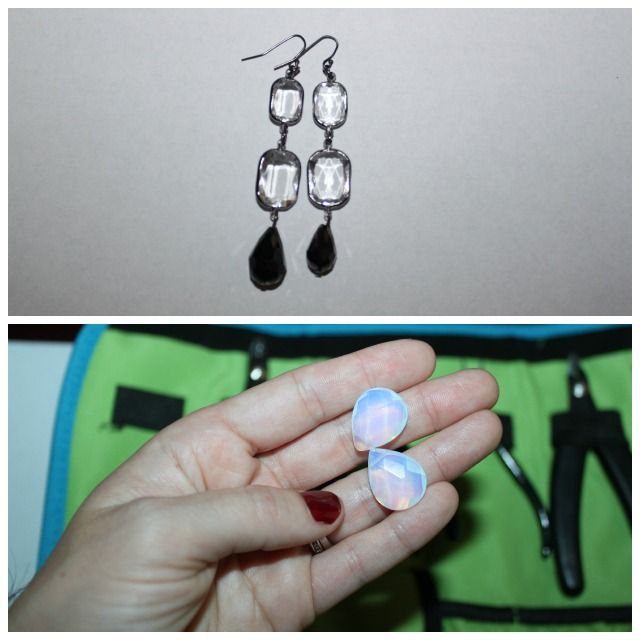 I cut the bottom stone off. Used 2 pieces of wire and doing a basic wire wrap added one stone to the bottom of each earring.
What do you think? Like the new style? I may switch them out again in a few months when I go stone shopping and get black ones, but for now I'm loving how you can see these in my dark hair!