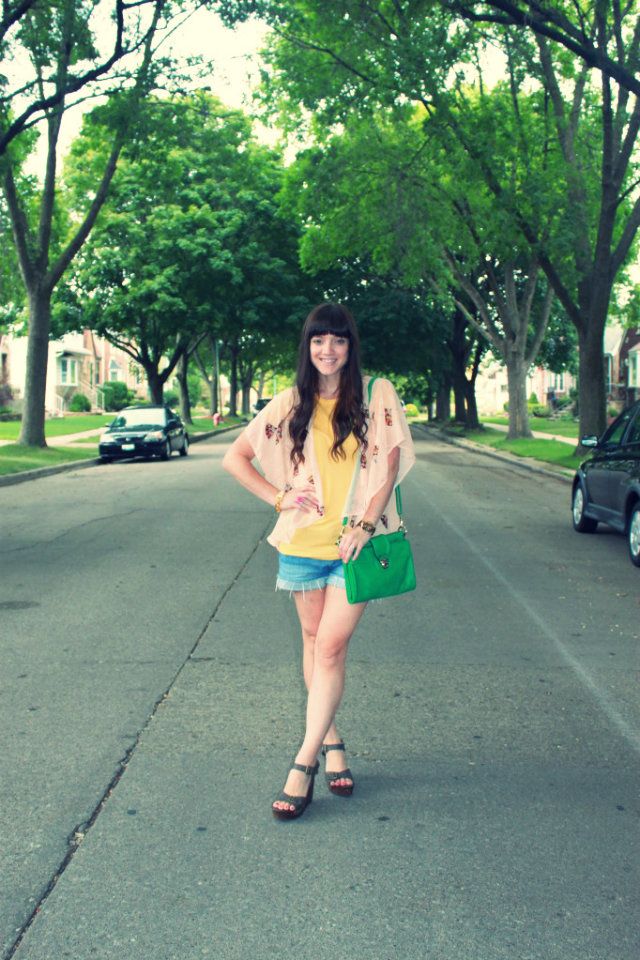 We had a play date on Thursday and this is what I wore. I decided to jazz my cutoffs and tee up a bit with my new green bag and a few cute accessories. Nothing like a pop of color to bring an outfit to life.
Now can we talk about how cute my ring is? My friend and fellow mommy blogger Nicolette made it! I told her she needs to get an etsy store up ASAP, but for now you can all just admire mine. ;)
What's your go to for mommy on the go? Denim and tees will always be mine!