Last weekend I attended my hubby's grandma's 83rd b-day party. This is what I wore for my family day: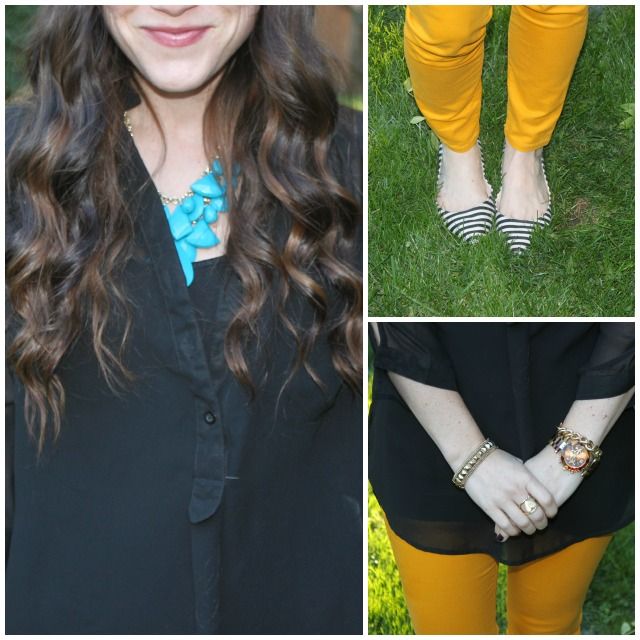 I really love the contrast between the blue necklace, mustard denim, and stripe shoe. Thoughts?
*And the 3 winners for the V-Shape giveaway are #'s 1, 5, and 13 (Jillian H, Polly, and Kelly)! I will be emailing all 3 of you today to get your sizes and shipping info. Thanks to all who entered and a big thank you to Vedette Shapewear for hosting the giveaway!