I showed you in a previous post how to make your own broth and store it in the freezer for future use. On this cooler day I decided chicken soup was a must! I grabbed the last few containers of broth I made out of the freezer and looked in my fridge for what I could add. I had a whole chicken, so I put that in the oven then looked around for what I could add to my chicken soup. I'm very big on just cooking with what you have on hand in your home. I had carrots, fresh spinach, frozen corn, frozen peas, and rice. Yep, that will do!
With about an 90 minutes left before the chicken would be ready I peeled and sliced 4 large carrots and put that in my large pan with the frozen broth. I left if over medium-low heat for the entire 90 minutes. When I had 30 minutes before the chicken would be ready I added the rice, peas, and corn.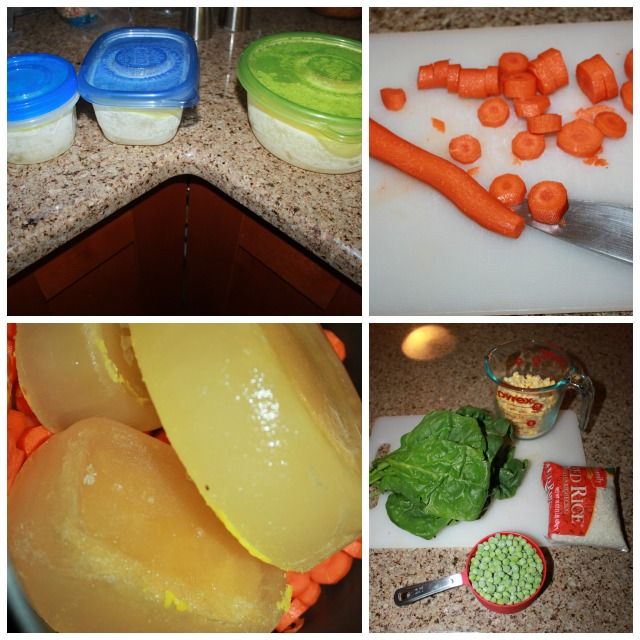 When the chicken was ready I added the spinach as it doesn't take long for that to cook. I used 1/2 of the whole chicken (of course saving the bones for the next batch of broth I will make), cut it up and added it to my soup.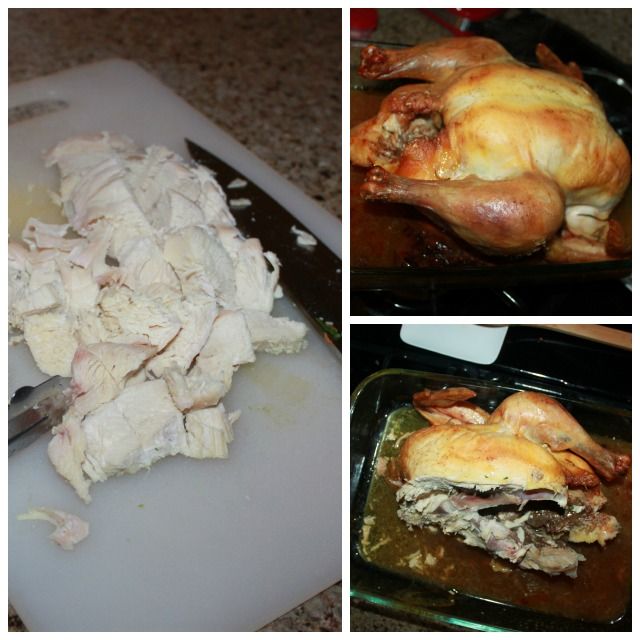 I ended up with a lovely chicken, rice, and veggie soup that was made entirely from ME! I followed no recipe. It was good!!! My kids loved it, my hubby liked it (he hates all veggies, but at least he ate nutrient rich broth, fresh chicken, and rice) and I was kinda impressed with myself.
Here is the finished product:
Do you have a go to chicken soup recipe? Or are you like me and just make it up as you go?