I decided today I would share with you an entire meal.
*This was not a meal for my kids, as it was very spicy! Me and the hubbs enjoyed it though ;)
The first part is Crock pot Flank Steak with Giardiniera and aujus sauce. I put the steak in my crock pot while it was still frozen, added have the bottle of giardiniera and 1/2 packet of the aujus with a 1/2 cup water. The aujus packet DOES have trace amounts of gluten and dairy in it so if your diet does not allow, no need to add it! I just enjoy the extra juice!
After putting this in my crock pot, I set it to low heat and set it aside for the next 5 hours.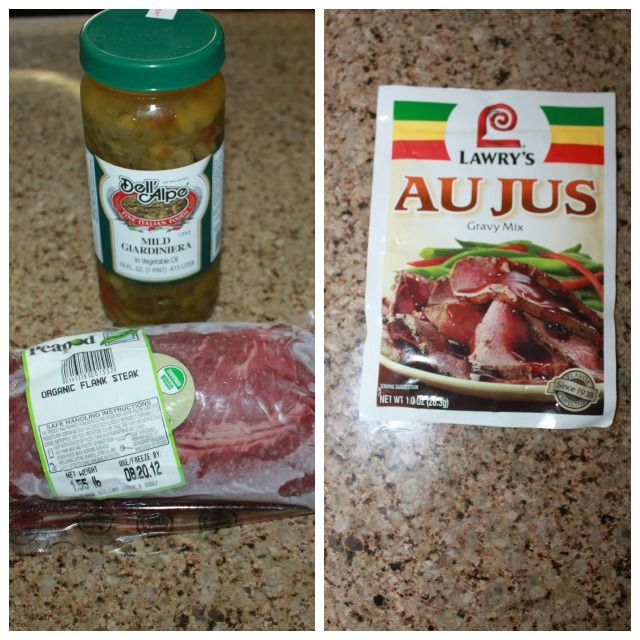 Next I needed to come up with a side. About an hour before the flank steak was done I started getting my potatoes prepped.
All you do is cut the potatoes almost all the way through, drizzle a bit of olive oil over them and salt and pepper to taste. They were in the oven at 425 degrees for 40 minutes. So yummy!
My kids did eat these and they called them chip fries. Yep, that will work! ;)
We did have a side salad to complete the meal, but I ate it before I got a pic! lol This was a great meal, I hope you try it!