All you need is ziplock bags (I used 1 gallon and 1 sandwich for each kid), white paper, scissors (if you need to cut the paper for different size bags), paint, and tape.
I am big on use what you have in your home already and since I paint I had acrylic paint on hand. Yep, that will do!
I squeezed a good amount of 2 colors in each bag, placed it on top of the white paper, and taped it down to the table. Again, using what I had on hand I used packaging tape. In the future I will buy some kids paint and colored tape to make this craft cheaper and better for my tables. ;)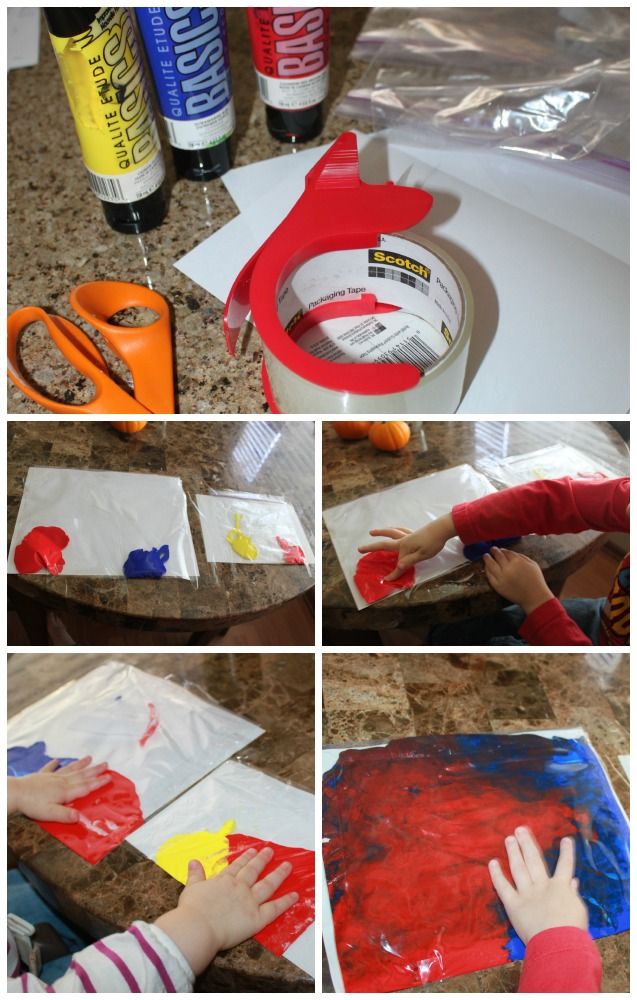 Each kid had a blast finger painting and I had a blast knowing all I had to do for clean up was un-tape it and throw it away! ;)
What do you think? Have you ever tried this before? Will you now that you've seen it? I hope so, it was a lot of fun!