You may have read about the Pampered Chef cooking party I hosted last month over on the Sisters Marie blog.
My friend Kelly signed up for her own party so I happily went over to her house to buy more kitchen items. My mother is a rep (you can order here) so I get to see all the great items first hand! ;)
I love me a cooking party! We made chicken fajita bites and sweet and salty carmel mousse cups for desert.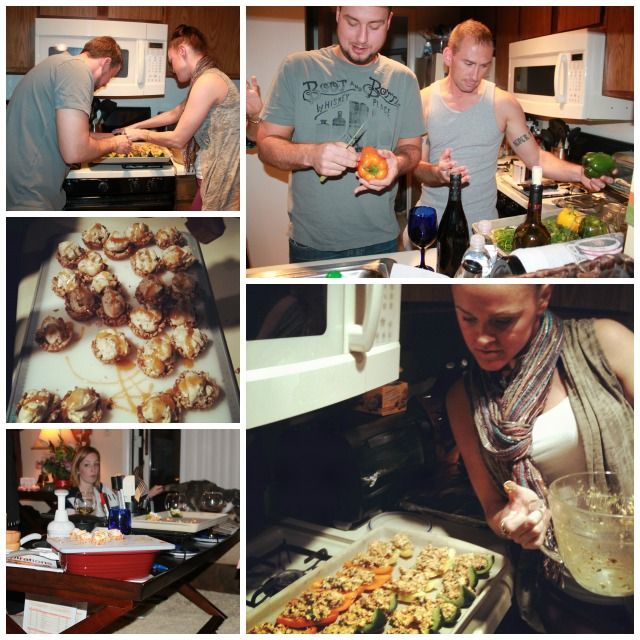 I will be making both of these food items again soon and tweaking them to fit my family's dietary needs. And of course I'll share the recipes when I do so! ;)
*The winner of the Trend Snag J. Crew inspired necklace is #2, Michelle M. Congrats, I will email you for color and shipping info later today!