4 oz unsweetened chocolate, grated or chopped finely (I used dark chocolate that contains probiotics, flaxseed, and Omega 3 from
Beyond Organic
...strongly suggest this to all!)
2 T. (28 g) coconut oil
2 T. ground flax seed
3 T. almond milk
1 t. vanilla
1/2 cup palm sugar (I used raw sugar)
1/2 cup (43 g) almond flour
1/4 cup (28 g) gar-fava flour (I used all almond flour)
1/2 t. baking powder
1/4 t. salt
1/4 t. xanthan gum
About 1/3 cup powdered palm sugar (I used regular powdered sugar)
In the top of a double-boiler, melt the chocolate and coconut oil. While that is melting, whisk together flax seed and almond milk in the large bowl. When the chocolate is melted, remove from heat and pour into the flax seed mixture. Add the palm sugar and vanilla and beat well.
In a small bowl, combine the rest of the dry ingredients, except the powdered palm sugar. Whisk well.
Beat the dry ingredients into the wet ingredients until well combined.
Form dough into small balls. Place the balls on parchment-lined cookie sheets and bake for 10 minutes.
As soon as the cookies come out of the oven, roll them in the powdered palm sugar. (Yes, they'll be hot. You can do it!) Once completely cooled, roll them one more time in the powdered palm sugar.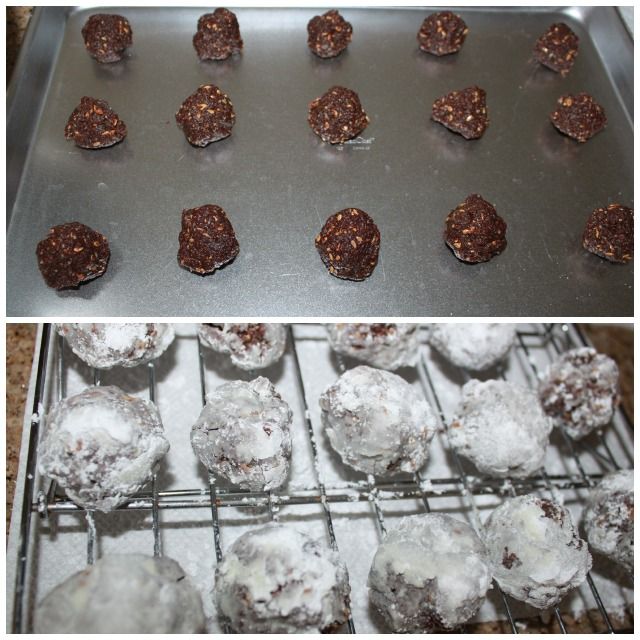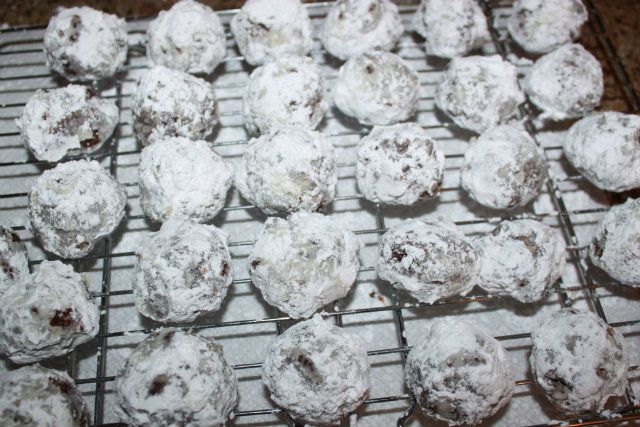 These are AMAZING! I only wish I had made more then a double batch. ;)
I'm pretty sure they were extra good due to the chocolate I used! Beyond Organic is having a buy 2 get 2 free through 12-31 so shop now and save!