I found this recipe on
PSB.org
and it is a flourless cookie, which is key in my home!
Hers is the recipe for Flourless PB & J cookies
1 cup natural peanut butter, smooth or crunchy

1 cup sugar or natural cane sugar

1 large egg, lightly beaten

1 teaspoon vanilla extract

1/3 cup fruit jam or jelly
Instructions
Preheat the oven to 350 degrees F. and line a large baking sheet with parchment paper.

Using a hand or stand mixer, mix the peanut butter, sugar, egg and vanilla on low speed until well combined.

Using a medium cookie scoop, scoop about 1 1/2 tablespoons of dough 1 1/2-inches apart onto the baking sheet. If you don't have a cookie scoop, drop the dough with a spoon.

Flatten the dough balls with the bottom of a glass until the dough is slightly taller than half an inch.

Make a slight indent 1/8-inch deep with a clean milk jug cap in the center of each cookie. (we drink almond milk in our home and that cap was too small so I used the lid to a bottle of vitamin C. You can be creative if you do not have the propper supplies :)

Spoon a teaspoon of jam inside of the indented center.

Bake the cookies for 10-12 minutes until they are golden around the edges. Allow the cookies to rest on the counter for 2 minutes before transferring them to a cooling rack.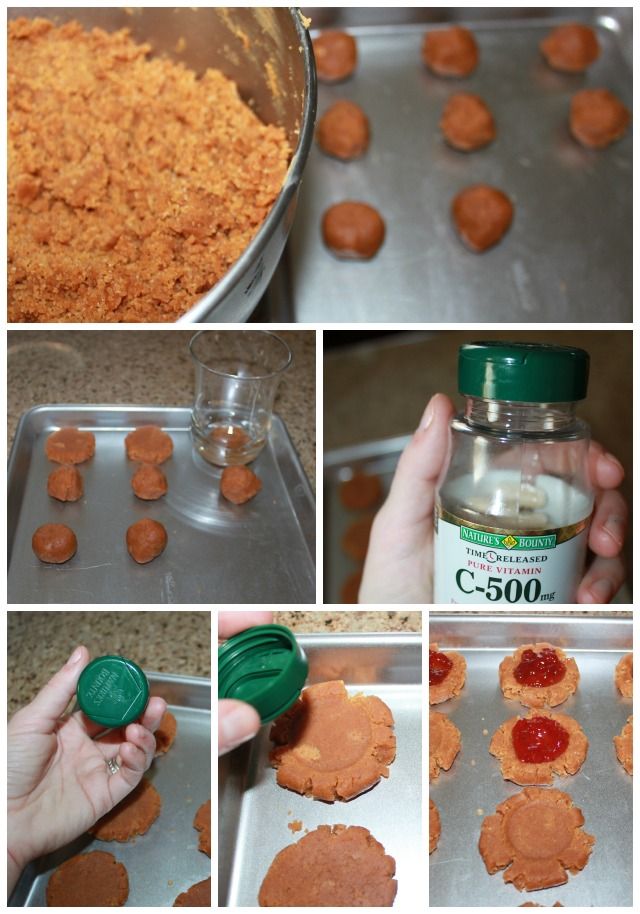 These were a big hit with the family. One of my favorites for sure! Enjoy!