On Christmas day we technically have 3 celebrations, but attend two parties.
Santa comes and we spend the first 2 hours with just the four of us then head (still in our holiday jams) to my in-laws house for breakfast.
Four hours later we are off to our house to do a quick unloading and reloading of the car, change into clothes, and off to my mom's house for our second party of the day.
Here is what I wore on Christmas day: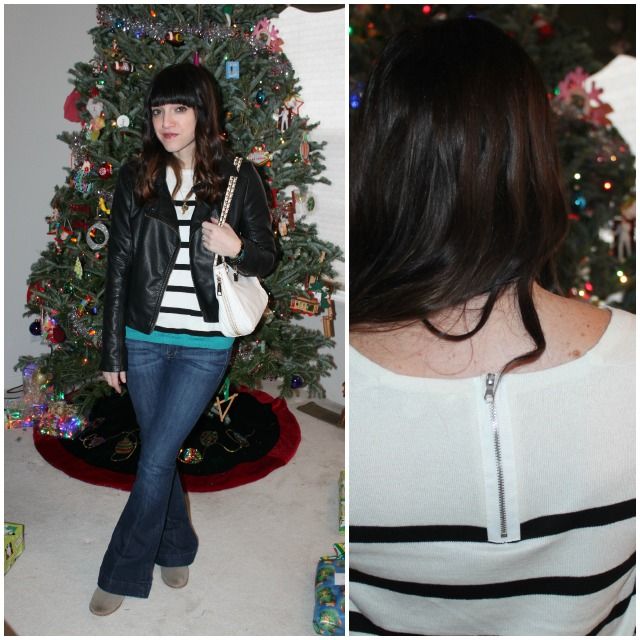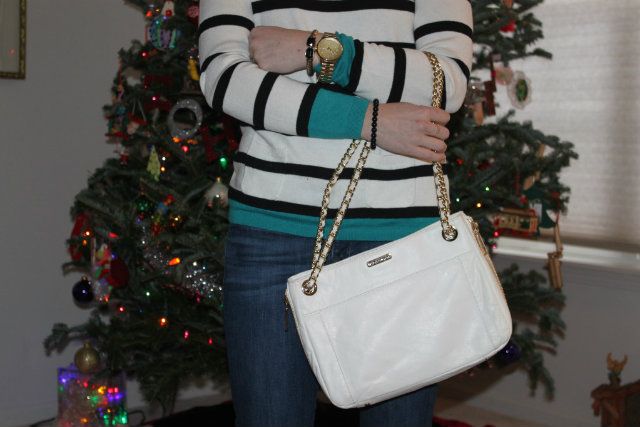 How amazing is my new Rebecca Minkoff Swing bag? Thank you hubby for my annual designer bag gift!!! He's the best! ;)
I hope everyone had a wonderful holiday. Our family was beyond blessed this year and we were able to donate 14 bags of toys to the National Children's Cancer Society 3 days before Christmas.
Once we cleared out all their old stuff, we had plenty of space for the new ones. Feels good to share the overabundance of items our children get each year. I think they are finally starting to understand that it is NOT normal to get as much as they do and it's good to share with less fortunate families. At least I hope they get it! ;)
Check back Monday for my best of 2012 outfit post!