On our third day in Mexico we celebrated our actual anniversary.
Unfortunately my hubby got sick the night before and needed to rest the first part of the day. I decided to go to the beach and read my book. I felt terrible for him, but I still had a very relaxing time.
Here is what I wore for my day at the beach:

On the way back to the room I had a super cheesy idea and wrote our initials in the sand..I think it's cute!
By mid day the hubby was feeling much better and we enjoyed a few hours at the spa.
Up next we headed out to dinner on the beach!
Here is what I wore for my anniversary dinner:
We waited in the lobby for an escort down to the beach. What else do you do with 10 minutes? Pretend to play chess of course!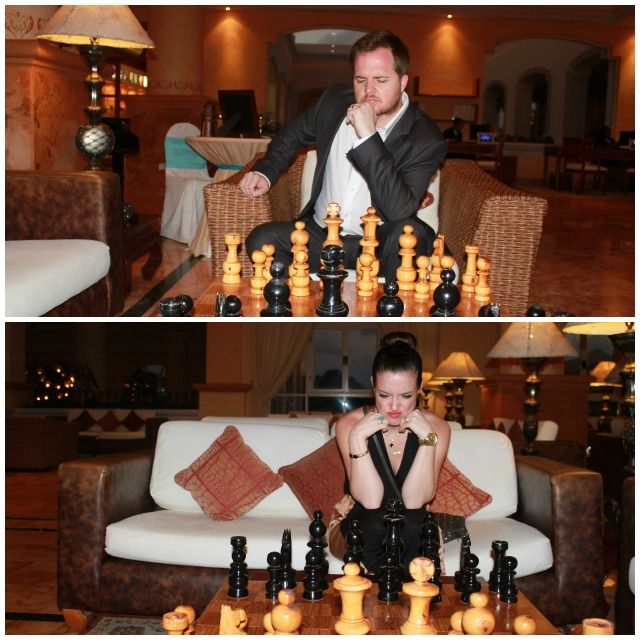 Once we got to the beach it was something out of a dream. There was a tiki torch lit walk way, professional photographer taking pics of us, table set up literally on the water, a beautiful surf and turf meal, a harpist sent over to play for us, and a great desert.
I seriously felt like I was on my honeymoon again. Just wonderful!!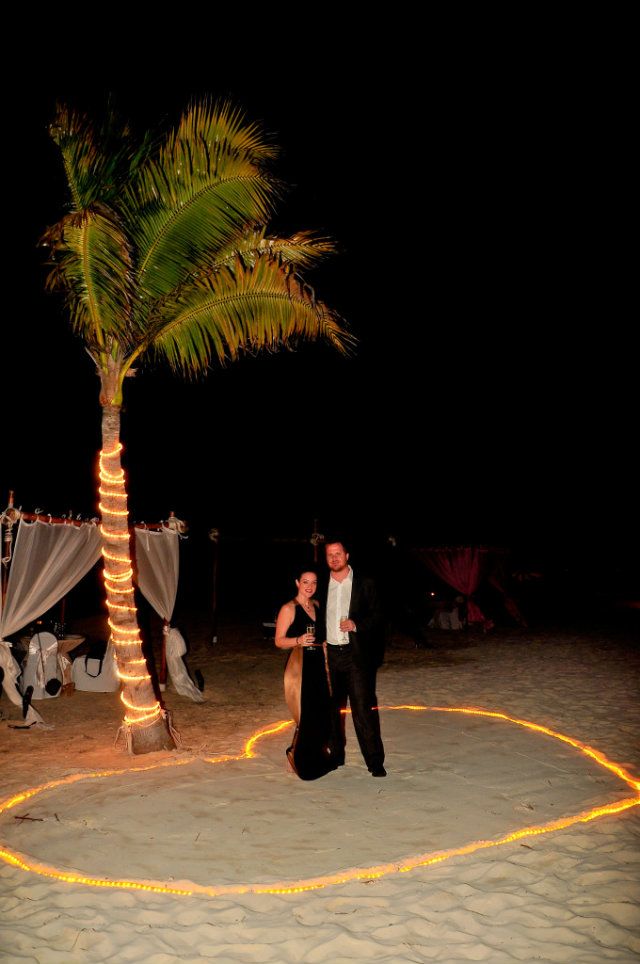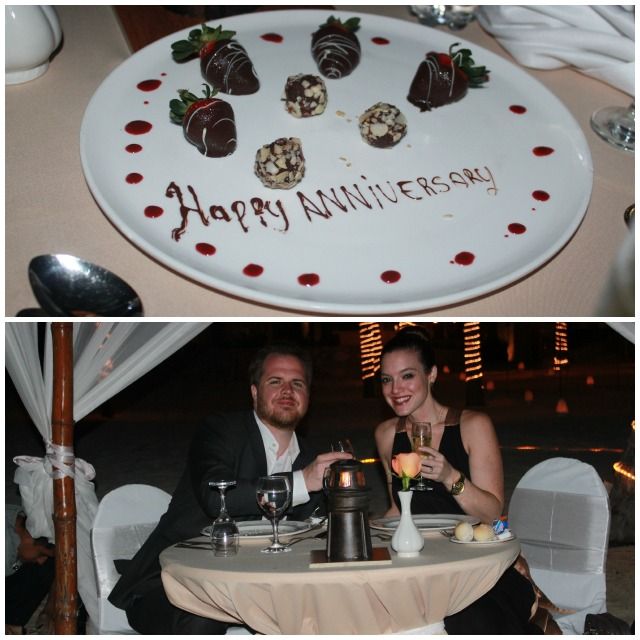 This was hands down one of the top 5 best days of my life. I feel so blessed to have spent a day like this with my husband. I really am such a lucky girl!
Check back tomorrow for the last day of my trip!