I'm so ready for warm weather full time.
We keep going 40's, 60's, 30's, 50's, raining, just be full time spring already okay? ;)
Here is what I wore on one of our warmer days: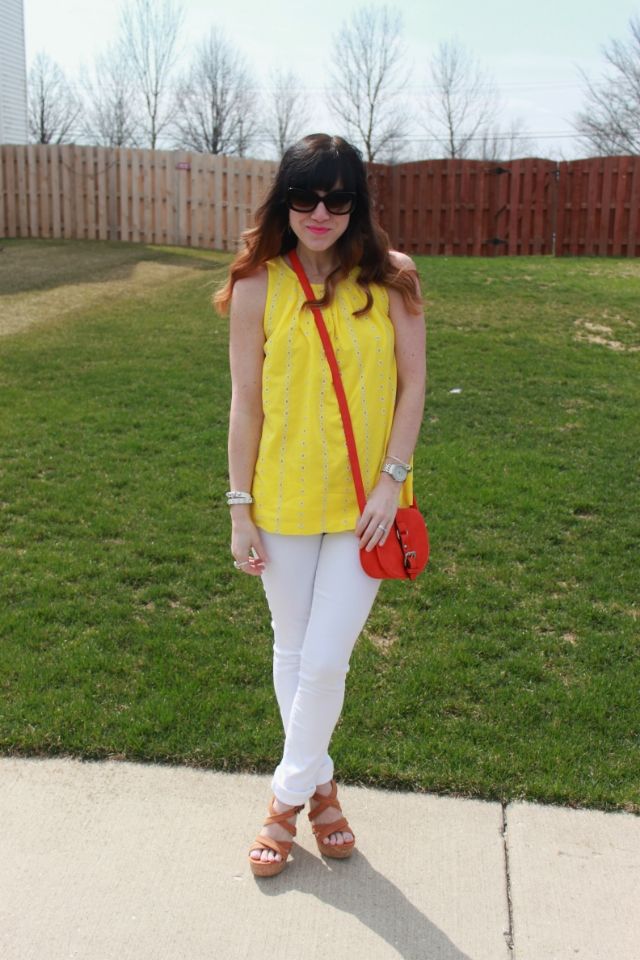 Top: Loft, Denim: Level 99 via ThirtySomethingFashion Box Service, Bag: Target, Shoes: JC Penny, Wrist Wrap: C/O House of Gemmes, Opal Ring: Jared, Bracelet: C/O Novobeads, Watch: Fossil, Earrings: Jewelmint, Sunnies: Prada, Lip Color: Candy Yum Yum by MAC
I normally would not have paired such a bright yellow top, with a bright pink lip, and a bright orange bag, but when I grabbed the bag to switch purses I thought why not?!
Ever pair three very bright colors together?