On Saturday I headed over to my dads house to celebrate his Father's Day.
Since it was a lunch party and my hubby stayed home with the kids (my daughter naps and my son had his appendix out last week so he's still recovering) I was able to attend it alone.
I have to say, as much as I missed having my hubby and kids there, I sure had fun with my dad, his girlfriend, and my brothers, sister, nieces, and nephews.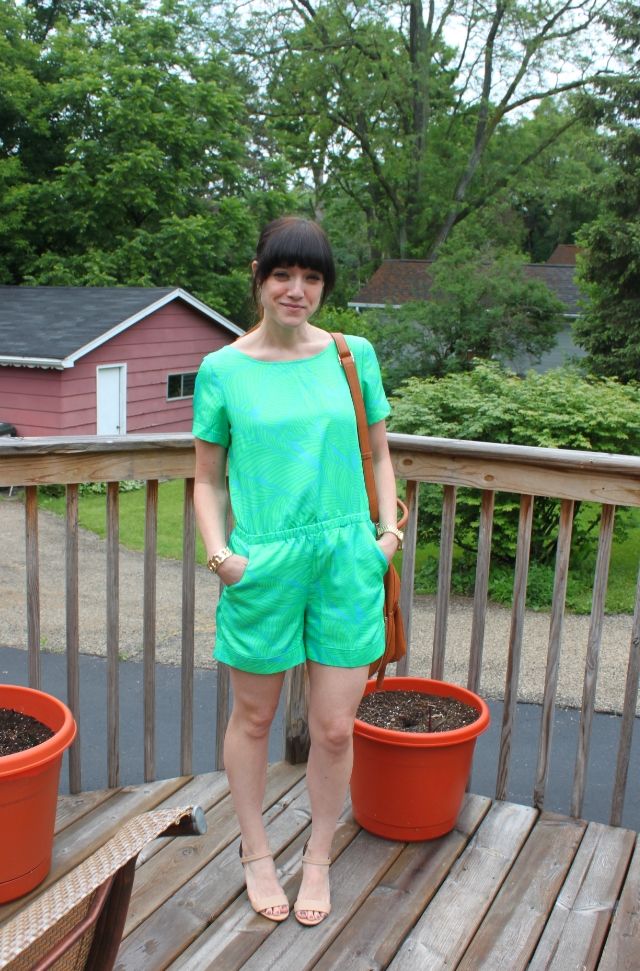 I bought this romper on our girls shopping trip and was very excited when I spotted it a week later in US Weekly:
The family had a super delish and healthy lunch (meatloaf made with zucchini, steel oats, grass fed beef, apple and almond quinoa, and a zucchini salad) and the grown ups had a 80's and 90's music dance party!
Here is me on vine (with my brother and sister-in-law) busting out some funky fresh moves :)
You can find me on the Vine App at SADBblog.
Follow along...I just love funny videos, don't you?!
What did you do for Father's Day? Did you have a few parties to attend just like I did?