Sometimes I love to wear something as basic and a white tank and cut offs just so I can jazz it up with great accessories.
That's exactly what I did on this day!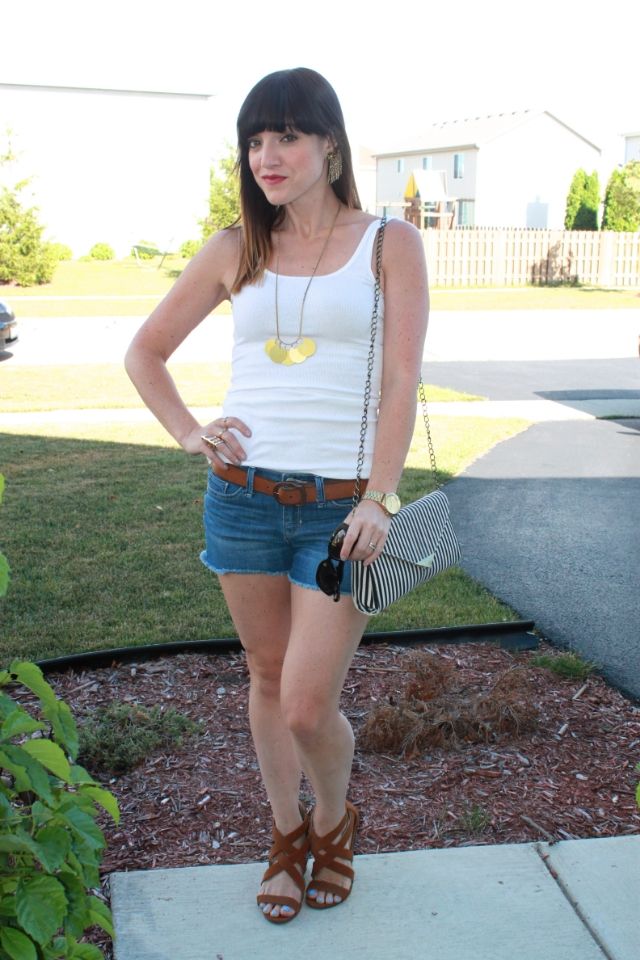 Ever wear a super basic outfit and add statement jewelry to make it less basic?
I think the shoes and bag made the look stand out to, no?