Myself and the hubby geared up for another beautiful day in grant park and jumped on the train to get to the city again for our second day at Lollapalooza.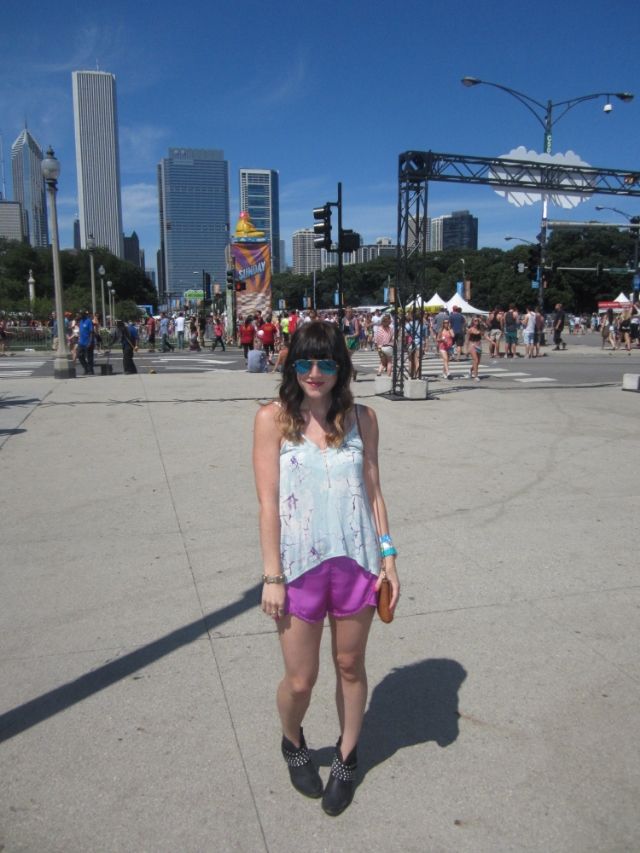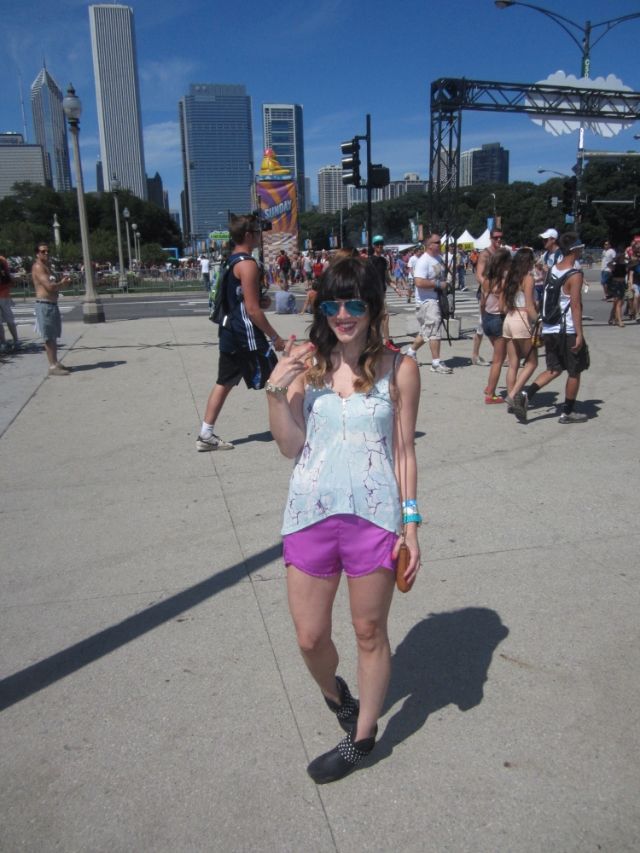 Tank: Urban Outfitters, Shorts & Large Ring: Threadsence, Boots: c/o Just Fab, Bag: Coach, Watch: T+J Designs, Wrist Wrap: House of Gemmes, Glasses: Ray Ban, Stackable Rings: Lili Claspe, Cardigan: Kohls, Necklace: Shop Jules, Lip Color: Rose Blossom by Bobbi Brown
Other then lip color and some eye liner, I didn't wear makeup to these shows. I did wear lots of sunscreen though! You have to take care of your skin.
I did drink beer, but with my strict water back rule (for ever drink you have, have 1-2 waters) I was not hung over nor did I get dehydrated from being in the sun both days.
Here are some shots of me dancing to Tegan and Sara (beyond amazing live) and some early in the day shots: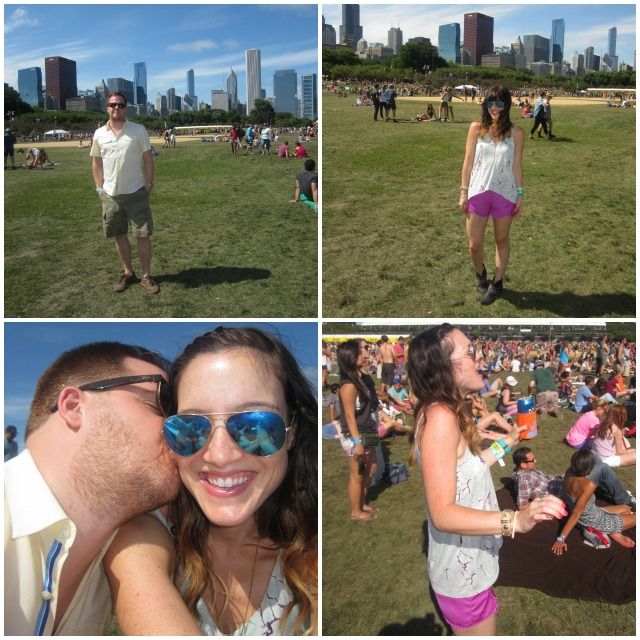 After I danced my butt off to Vampire Weekend (another super great live band) we pushed our way up close for Phoenix.
I was so cool to be so close, but after 6 songs we went to the back so we could dance and breath fresh air :)
I have to say this is one of the most fun weekends I've had in years.
Does my body hurt and I feel like I walked 20 miles this past weekend? YES!!
Did I dance like no one was watching and have a great time with my hubby? YES!
All and all I would totally go again. But no more general admission. I'll save for three years if I have to, but next time we are going VIP all the way! ;)
On a super cheesy celebrity front, Nina from the Vampire Diaries was there and I was literally yards away during Ellie Goulding on Saturday and again during Vampire Weekend on Sunday.
I am also a super huge Breaking Bad fan so when I saw Aaron Paul was in Chicago I had to recreate his photo so I as least was were he was. Lame I know, but I was excited.
OK, my weekend has been made!
Which band was your favorite?