Since having children, my quest to live a healthier life has become more and more important me and my family.
After my son was diagnosed with autism 2 and 1/2 years ago we learned a lot and made tons of dietary changes. We have followed a bio-medical path and introduced many vitamins and minerals that have brought us to our current path for him and for us.
Now, my focus continues to be on my sons health and healing, but I'm am branching out if you will and looking to improve my entire families health and well being.
Enter my new segment, A Healthier Way to Live.
Today I share with you two simple changes to eliminate chemicals both in your home and on your body.
1) A simple way to clean and get rid of sink/garbage disposal odor.
OK, who had seen the movie The Banger Sisters (circa 2002)?
In the wise words of Susan Sarandon to Goldie Hawn "lemons eliminate odder Suzette!" (If you know this quote, we are best friends ;)
She's right though, it totally works!
Simply cut up a lemon and put it down your disposal and ta da, odor gone! Plus I'm pretty sure cutting the rind on the lemon sharpens your blades so double win.
You DO want to make sure you cut the lemon up though, not trying to break your garbage disposal.
2) Deodorant.
Stop putting that crap under your arms!!! It can cause

severe harm to the human nervous system and

will inevitably lead to cancer or neurological problems (such as Alzheimer's disease). You can learn more about that here.
So what is our other option? No deodorant? Let yourself smell and sweat? I'm going hippie on you guys, but not that hippie! ;)

Then I discovered Schmidt's deodorant. Here is what it looks like: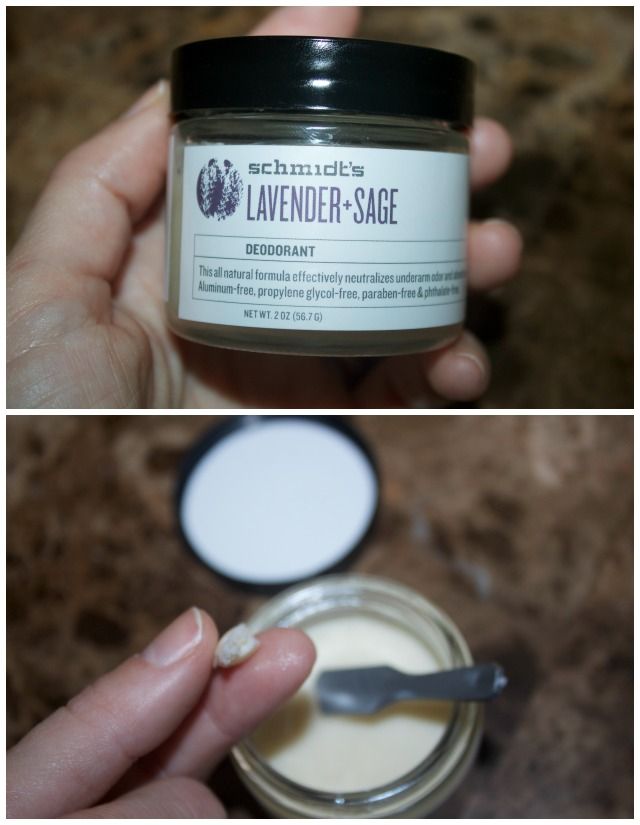 You take a pea size amount and using your fingers apply to each under arm.
This stuff is AMAZING! Like life changing!
Before this, I used Degree AND the clinical strength Dove. Yes, both. I would apply the clinical strength in the morning and degree in the afternoon. I have always put deodorant on twice a day.
I run around all day between kids and work stuff, do yoga some days, and attend events some nights. My days generally run 14-17 hours on my feet 7 days a week.
I still apply twice a day with this brand, but not only does the lavender smell calm me down a bit, I don't feel like I smell or am too sweaty!
It's only $8 so you can't say your reason for not switching is the price.
I did keep my degree in case I have a big event and I'm scared to put this stuff to the test, but wearing the bad stuff one day vs twice a day may have just saved my life.
And now I've saved yours.
Does anyone know of any other great organic and natural deodorants that actually work?
Does anyone have any questions for the next time I run this segment?