We are beyond blessed that we have the option to sneak away to Wisconsin anytime we want. My husband's family has a lake house there so in the mist of the fall grind we decide to head up north and get some relaxing time in before the holidays.
Here is what I wore to the pumpkin farm:
Top: Target // Coat: Golden Tote // Jeans: Old Navy // Boots: c/o Sole Society // Sunnies: Prada // Hat: Piperlime // Golves: Juicy Couture
After the farm (where we picked up painted pumpkins, apple cider donuts, kettle corn, and fresh gluten free jams as well as played in the corn maze, hay towers, and took funny photos that you put your head in), we all took turns on the tree swing and played in the freshly raked leaves.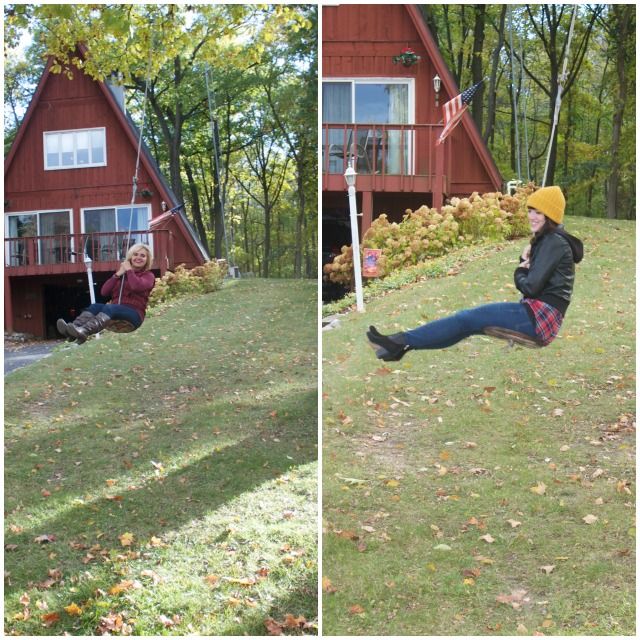 And...we are going to go ahead and rehang that swing. Poor guy, I ran so fast to him when he fell. Obviously after finding him unhurt I had to take a photo. ;)
The rest of the weekend was spent relaxing around the house, checking out the pier, playing at the park, and getting in special time with Ry's mom and dad.
I just love the relaxed pace at the lake house.
Where do you go for a local get-away?