Yesterday you saw how we spent our anniversary, today is what we did the day after to keep the anniversary weekend going.
We had our family friend give us a "one free babysitting" certificate for Christmas so we decided to cash in on that for a mid-day getaway
(thanks Kyla)
.
First stop, brunch! I don't know about you, but brunch is my favorite meal to eat out. Who doesn't love breakfast food around lunch time?
We enjoyed talking, laughing, and great food.
Next stop, the movies!
We finally saw The Wolf of Wall Street and I know it's raunchy, and crude, and crazy, but I love Leo and Scorsese so it was on my must see list.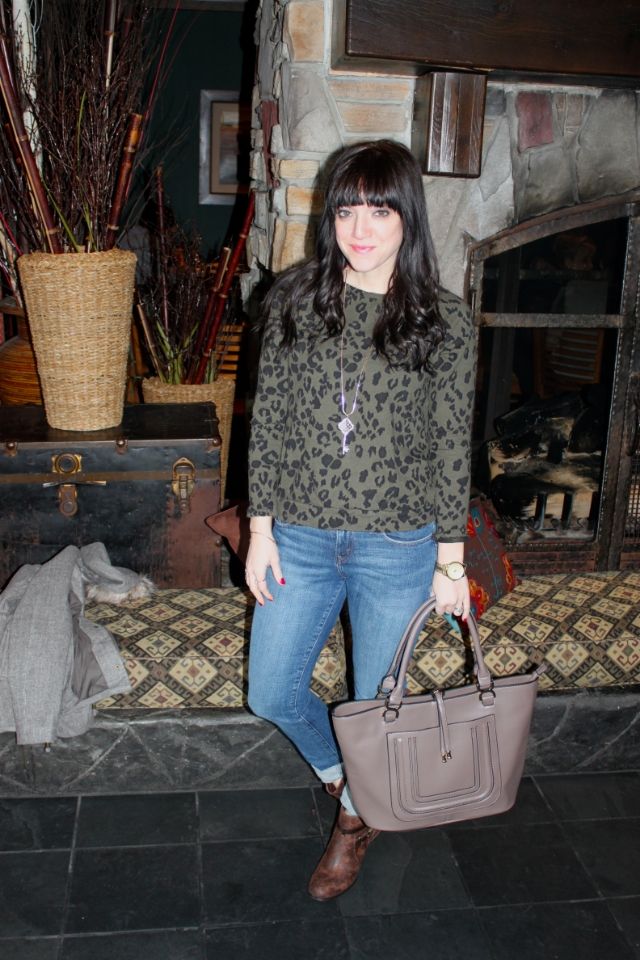 Here is what the hubby wore:
Top: Urban Outfitters // Coat: Gap // Jeans: 7 for all Mankind // Shoes: Aldo // Watch: Movado
Can you believe he rocked the Canadian tuxedo?! I love a man in denim.
Do you love brunch as much as I do?
Have you seen The Wolf of Wall Street?