Sometimes my favorite outfits are the ones that consist of a few of my favorite items all mixed together.
Last month I told you about Just Fab's new denim and I can't tell you enough how much I LOVE both pairs I got.
Now for February they added this amazing jacket. I am beyond in love. The drape style front, the crop back, how lightweight it is....LOVE!
And can we discuss how fitting this Celfie hat is? Anyone who follows me on Instagram knows I love a good selfie (StilettosandDaiperBags).
The final three items I added to this look are my all time favorite black ankle boots that I've worn about 100 times so far on the blog, a scarf my BFF gave me, and a great graphic tee.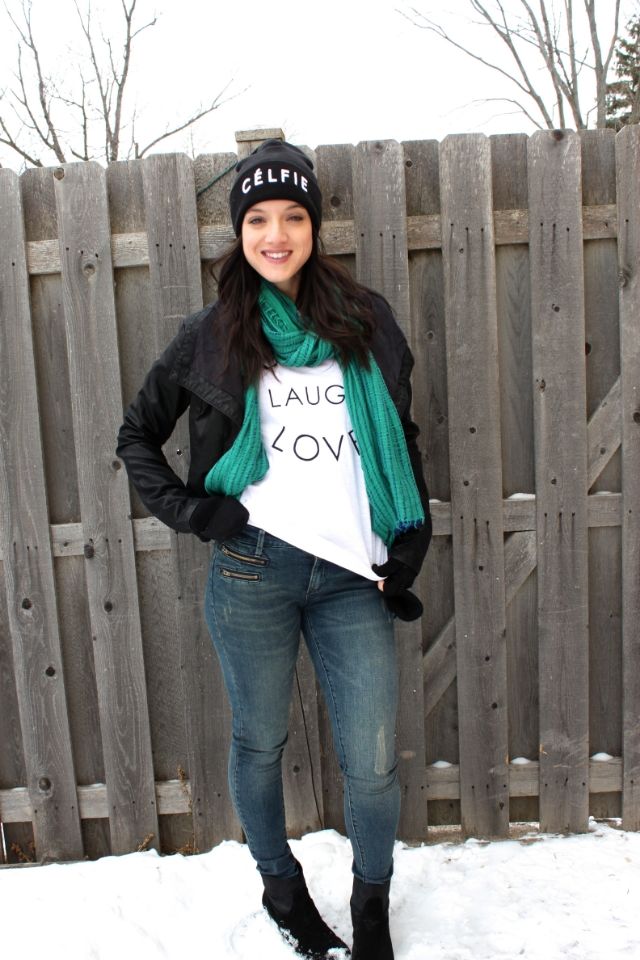 This outfit was perfect for running to the mall and getting my errands done while the kids were are school. I really love the simplicity of a great graphic tee and your favorite pair of jeans year round.
Do you ever pile on all of your favorite items at the same time?