I was asked to participate in another side by side challenge hosted by the lovely ladies of
2 Girls in 2 Cities
. (see last post here) Jalpa of
Samosa Pop
was the forth to show her floral style and I think we all made it our own.
I love how each of these challenges translate into different style and fashion choices but in the end we were all dressing in floral!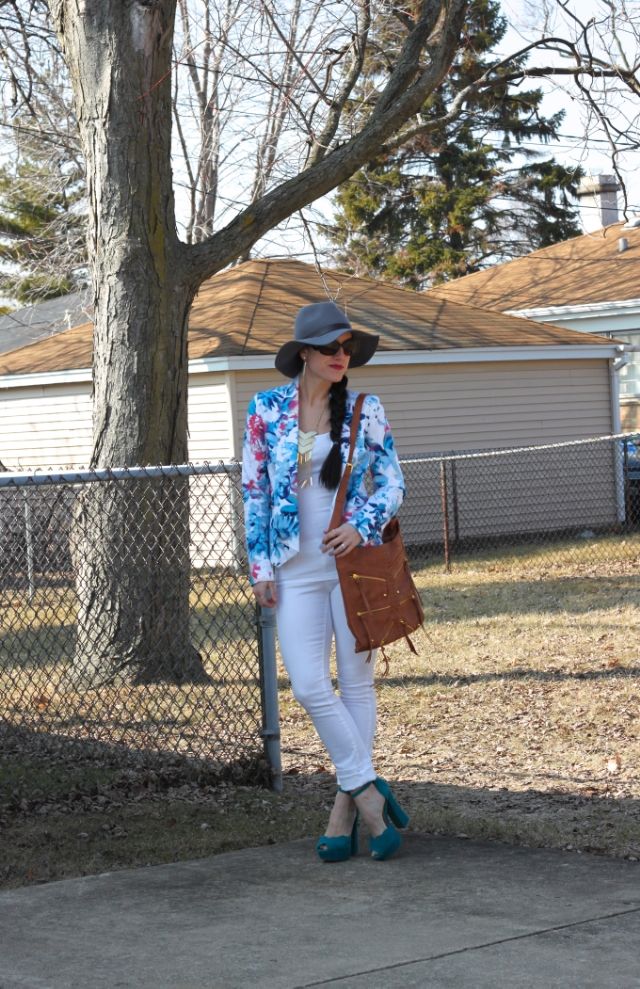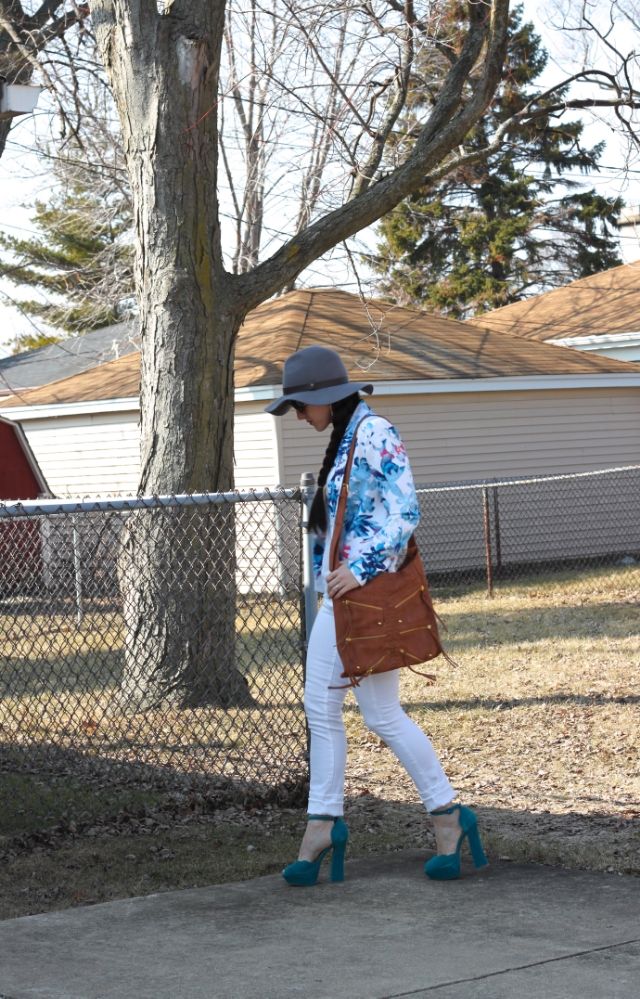 Hat: Nordstrom // Blazer & Tank: Target // Leans: Level 99 via ThirtySomethingFashion Box Service // Shoes: Shoemint // Bag: Just Fab // Necklace: Dots // Sunnies: Prada // Earrings: Francesca's // Lip Color: Rose Blossom by Bobbi Brown
I think it's time to have these jeans altered as the double cuff is cute, but it would be even better to just have them fit! Anyone else own jeans for two years and then decide they need to be altered? Classic Lisa. (lowers head and shakes it)
What do you think of every one's floral looks?
Which style is most like your own?