The hubby was at it again and this time he pulled out he slow cooker and made fajitas.
He found this recipe on
Allrecipes.com
and we changed it up a bit to fit our tastes and dietary needs.
I give you, slow cooker fajitas:
Ingredients
And here is the finished product: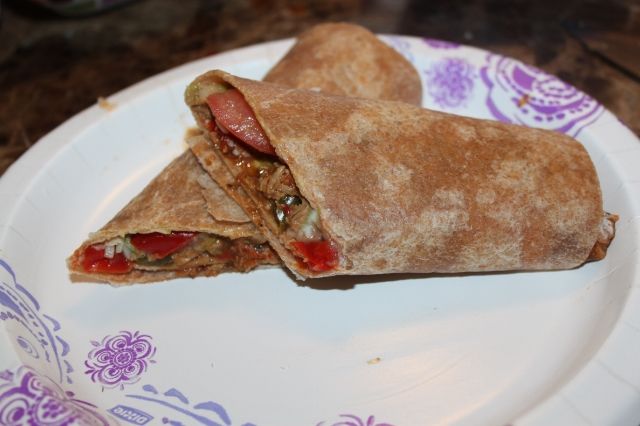 These were super yummy and will for sure be on our "make again" list!
Have you ever tried slow cooker fajitas?
Is this something you and/or your family would enjoy?