This past Thursday morning myself, Johanna of
101 Things I Love
, & Zahra of
Love Zahra
all headed to Chicago to tape a segment for
Silver Jeans
on
You & Me This Morning
.
We were each sent head to toe Silver Jeans brand outfits to wear during the segment. It was so fun to see how the styling changed from the idea of the outfit to the actual taping. (The ditched all our purses, my hat, and restyled my tops the day of.)
Mr. Silver himself was there to chat about fit and how to find the perfect denim for your body type.
Here are some before and after the taping photos from early Thursday morning:
Token dressing room selfies and green room shot (got to love extra coffee when getting up at 5:00am!)
Here is a shot of me during the segment: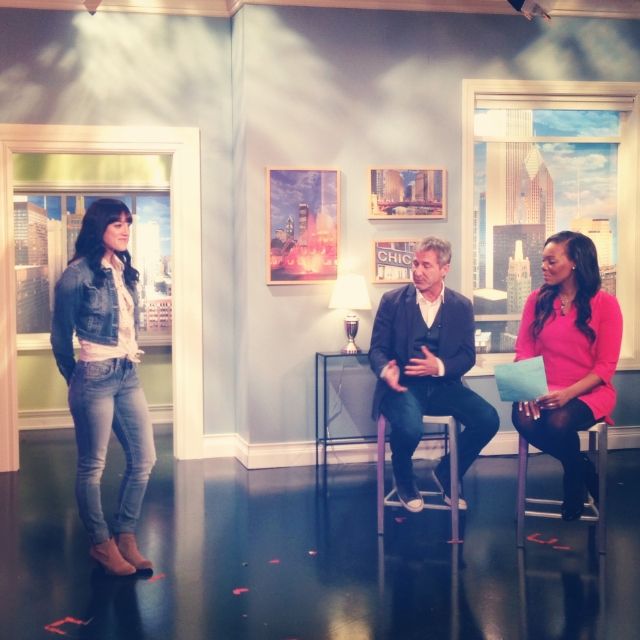 And here we are with the segment host, Mr. Silver, and
Luke
(a male model from Chicago):
Two days later I headed over to Woodfield mall to check out the new Silver Jeans Loft store.
From 2-4 you could meet the style blogger Zahra Sandberg and since she is one of my blogger besties I wanted to go and show her my support. I actually brought my daughter with me. This was her first "fashion event" (as she calls it) and was very excited about he cake pops and balloons.
Here are a few shots of the store: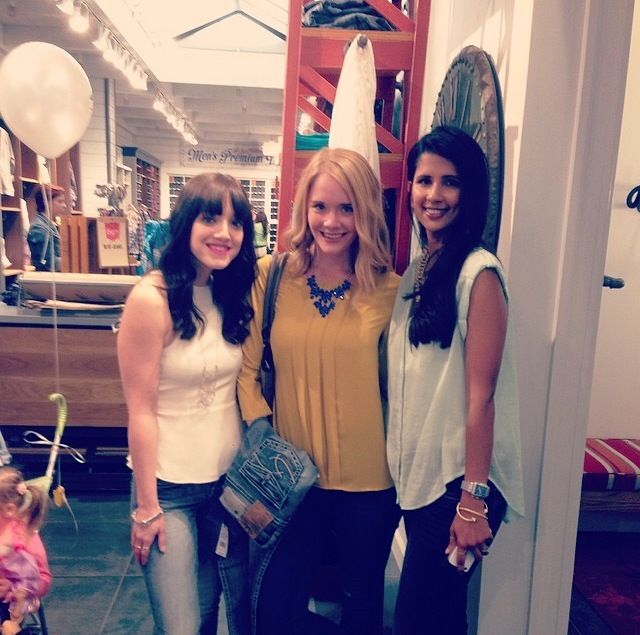 myself, Kaitlyn of Sisters Marie, Zahra of Love Zahra (mini me in the corner) ;)
The staff (or denimologists) are ready with tape measures to get you set up with the perfect pair of jeans for your body type.
Once I was measured I was told the type of denim that would fit my body the best. This made everything from that point super easy as there were only 3-6 washes in that style to choose from (I was looking at denim shorts, not jeans this day).
The entire jean shopping experience was made about 100 times easier by having their staff know so much about the brand and how to pair you with your perfect fitting jeans.
Make sure you head over and check out the new store if you live near the Schaumburg area!
Do you wear Silver brand jeans?
I love the three pair I have!