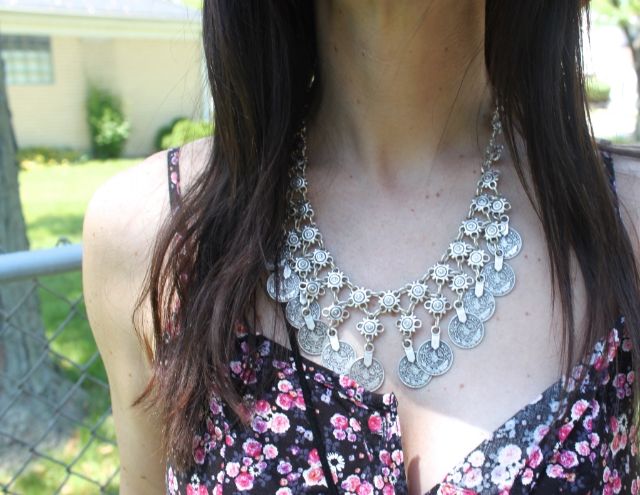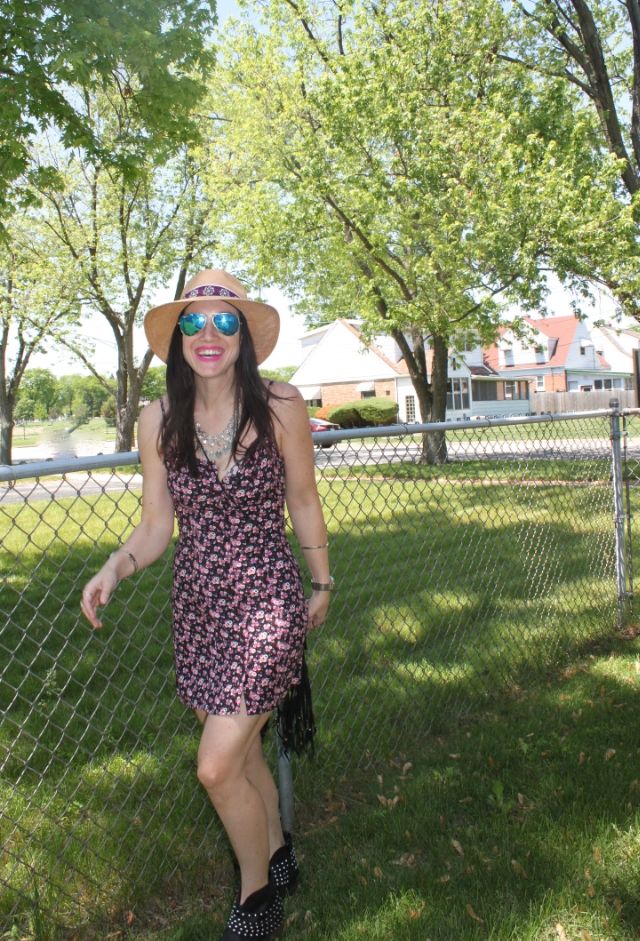 Who doesn't love a great floral print?
It was in the high 80's this day and and a floral button up tank dress was just the thing.
I'm not big into getting sun on my face which makes me big into hats. This is one of my all time favorite hats and I was super excited to break it out for the first time of the season. I also love that it has a floral pattern around the top so it felt like this was a match made in heaven.
I tossed on some fun silver jewelry, a fringe phone bag, and a great ankle boot, and I was good to go!